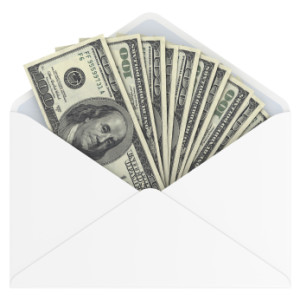 A politician's instinct's ought to tell him what to do when someone hands him or her an envelope full of cash. You do what former state Representative Deborah Heinrich did in 2008. You call the police. 
State Representative Lawrence Cafero has revealed disturbing instincts. Cafero or one of his public employee minions had possession of the cash for a short period after it was handed over in some disputed manner by the discredited Raymond Soucy. That Cafero knew of the cash is not in doubt. The cash was returned to Soucy and quickly converted into five $1,000 checks. Those were deposited into an ongoing House Republican political committee's bank account. The money remained there until federal agents swooped on the Legislative Office Building last year. Cafero, who has been in the legislature for more than 20 years, had to have known that straw donors were used to mask the origins of the $5,000.
The trial continues in New Haven, which must not be a pleasing prospect in the offices of Brown Rudnick, the self-described highflying law firm that employs Cafero as a "contract partner."
It's never enough. Rapacious red light camera companies and their allies in government are fleecing Florida drivers.
Community Health Center's lavishly compensated executives refuse to answer questions about the scandal engulfing the organization, but they are sponsoring a reception at the legislature on May 23rd from 3 p.m.-5 p.m. in room 310 of the State Capitol. The invitation, posted in the legislature's daily bulletin, does not mention if the organization's mute and manipulative chief executive, Mark Masselli, will attend the event.
Masselli and CHC are in the unhappy vortex of a federal investigation into the relationship between campaign fundraising and the awarding of state bond funds. The doors to the the May 23rd event might be worth watching.
It's a busy day at the legislature for Democratic  state Senator Toni Harp's New Haven mayoral campaign. Dawn Rudd, a member of the Appropriations Committee staff, which Harp serves as co-chair, sent a Harp campaign email to all legislators and legislative staff inviting them to Harp's campaign announcement on Saturday.
This would appear to be a violation of the state's ethics and election laws.
UPDATE:  Adam Joseph, a spokesman for the Senate Democrats, writes, "This is clearly an inappropriate use of state resources.  The employee that forwarded the email is a part-time, sessional employee.  The email message was immediately recalled. The employee has been spoken to by her supervisor and understands that it was inappropriate and has apologized." No word yet from Harp.
Ravi Shankar, the CCSU poet with a taste for run-ins with the law, returns to criminal court in Middletown as his troubles multiply. The 37 year old tenured associate professor broke into the news when he was nabbed in a 2011 ticket fraud case. He pleaded no contest to a false statement charge and was placed on probation in 2012. Shortly after that conviction, Shankar was arrested on a drunk driving charge. He was convicted and placed on probation. Not long after, Shankar was arrested for illegal operation of a motor vehicle while his license was under suspension (for drunk driving), criminal impersonation, and failure to drive in the proper lane.
The charges have given rise to a charge of violation of probation, which could see Shankar's web of convictions without jail time come undone as the charges pile on and the CCSU teacher exhibits a course of conduct that in a short time shows a disregard for Connecticut's criminal justice system's willingness to provide a second chance.
Shankar has not been humbled by events. Last summer, he told the CCSU campus newspaper that his arrests would make him an "even more exceptional teacher."
One of the email addresses listed on Shankar's CCSU page is ravi@drunkenboat.com. He's the executive director of Drunken Boat, an "international online journal of the arts."
The Last of the Red Hot Mamas, our own, our very own, Miss Sophie Tucker.
<iframe width="425″ height="319″ src="http://www.youtube.com/embed/FXMzhqDBUQ0?rel=0″ frameborder="0″ allowfullscreen></iframe>
Her final television appearance, on an episode of the Ed Sullivan Show that included performances by Judy Garland, Tom Jones, Peter Sellers, Topo Gigio and Jackie Vernon.
<iframe width="425″ height="319″ src="http://www.youtube.com/embed/7YGZ-uJ7MzM?rel=0″ frameborder="0″ allowfullscreen></iframe>
Malloy administration officials, lead by Lieutenant Governor Nancy Wyman and budget chief Benjamin Barnes, are chagrinned. The state's new health insurance exchange, heading for a launch later this year as part of the Affordable Care Act, has set forth the requirements of policies to be sold in Connecticut. As is the state's custom, the mandates exceed what the federal law requires. The rates accompanying the policies the insurance companies participating in the program are submitting to the state's insurance regulators are far higher than anticipated when the program began taking shape. The number of features required in a policy, after all, is reflected in the cost. Look for the price tag to hover around the $4,000 a year mark.
Young men in their 20s and early 30s are essential to making the program work. As a class, they are healthy so will pay premiums and not make many claims. Prodding them to purchase insurance on the exchange rather than pay the government-imposed penalty (or tax, according to Chief Justice John Roberts) is one of the many early challenges of the government program. That will become more difficult to do as the public realizes the federal government is having some trouble figuring out how to enforce the penalty for not having insurance, the carrots and sticks lose some of their force.
The exchange faces further impediments to success if employers move employees from increasingly expensive private plans into the public exchanges.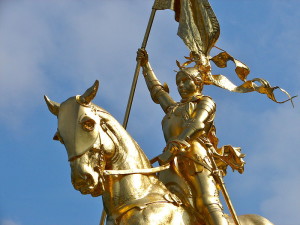 Democratic leaders should not have taken away state Senator Joan Hartley's (D-Waterbury) parking space a few years ago when she asked some questions about a $1 billion bonanza for the state's bloated university system. Other punishments for independence followed. Today, Hartley holds the whip hand in Hartford. Democrats need her vote to raise spending by changing the definition of the constitutional spending cap.
Senate President Pro Tem Donald Williams (D-Brooklyn) won't be the one to seek Hartley's vote. He lead the ugly mob that punished Hartley. The story triggered the downfall of former state Senator Thomas Gaffey, a Williams buddy, for criminal violations of campaign finance laws. Williams was more indulgent of Gaffey's bad behavior, wildly known before he resigned in January 2011, than he was of Hartley's moxie in protecting public funds. She'll be tested again this spring. Circumstances often provide an opportunity for the elegant veteran legislator to remind observers that she's made of stronger stuff than her weaselly tormentors.
It's unusual duty at the Department of Children and Families when you are assigned to Commissioner Joette Katz. Seinfeld, as ever, provides a glimpse of what working life with Katz is like.

<iframe width="425″ height="319″ src="http://www.youtube.com/embed/FiUPVQAmWLI?rel=0″ frameborder="0″ allowfullscreen></iframe>