Bill Stevens, a Newtown business executive, is seeking the Republican nomination for Congress in the Fifth District.
Stevens's email announcement sounds like he'll have rather a lot to say about guns. He wrote, "Our Nation is in grave danger. Connecticut needs a Congressman who will fight to strengthen our national security, rebuild our military, secure our borders, and defend the Constitution and our 2nd Amendment rights."
He included a few words on his background as an introduction to Republicans who will endorse a candidate at a spring convention to face incumbent Democrat Elizabeth Esty. Stevens "is a graduate of the prestigious New Mexico Military Institute (Commissioned, 2nd Lieutenant) and the University of California, Santa Barbara. His background includes Asian Studies, International banking, and sustainable energy."
Stevens joins Sherman First Selectman Clay Cope and fellow Newtown resident Matt Maxwell in the contest for the Republican nomination.
February 12, 2016 8:35 am No Comments
Waterbury Republican Stephanie Cummings announced she will seek the Republican nomination for the 74th House Disrtrict. The two term member of the board of alderman launched her campaign Friday with a warm endorsement from retiring incumbent Selim Noujaim. He called Cummings "competent, capable and worthy" in a campaign press release.
Cummings is a lawyer and lifelong Waterbury resident who has been active in a variety of volunteer organizations and "also founded a book drive that has collected nearly 30,000 books for Waterbury children."
January 29, 2016 6:49 pm No Comments
Dynamic Aetna chief Mark Bertolini introduced himself to Louisville, Kentucky on Tuesday with a speech that included worrisome words for Connecticut. Bertolini appeared on the stage at the Louisville Palace to tell an audience of 1,100 at the annual meeting of Greater Louisville Inc. that of all the places around the world "we've made a commitment to only one community as part of our worldwide business and that's Louisville." Louisville is home to Humana, the health insurance company Aetna is buying for $37 billion. Regulators are reviewing the deal while employees from both companies work on melding the two companies into an efficient corporate behemoth.
Bertolini is among the business titans known to be unhappy with the business climate in Connecticut. Aetna did not participate in the state's health care exchange after regulators refused to approve the company's rate proposal.
You can read about and watch the speech here. Corporate chieftain speeches usually are not of much interest to a general audience. This one is.
January 29, 2016 8:57 am Comments Off on Storm Warnings: Bertolini Says Aetna/Humana Has Commitment to Only One Place–Louisville.
Southbury Republican Joseph Stango will give a miss to the race for the Republican nomination for the House of Representatives in Connecticut's Fifth Congressional District. Career and family commitments are keeping the Medicaid reformer out of the race to oppose incumbent Democrat Elizabeth Esty.
Stango's statement concluded with an endorsement of Sherman First Selectman Clay Cope, calling him "an ideal candidate" for the seat. Cope kicks off his candidacy Wednesday at noon in Danbury. He'll be joined by beloved Newtown First Selectman Patricia Llodra, popular former state Senator David Cappiello, veteran Danbury Mayor Mark Boughton, three-time 5th CD hopeful Mark Greenberg, and a host of other Republican elected officials from the western part of the sprawling district.
January 26, 2016 9:38 am Comments Off on Fifth CD: Cope In, Stango Out for GOP Nomination.
Veteran Republican state Representative Selim Noujaim announced at a Waterbury legislative breakfast Thursday morning that he will not seek re-election in November. Noujaim, who was elected to the seat in a 2002 special election, represents a competitive seat in the east side of the Brass City. Waterbury politics is often tumultuous. The race for the 74th district seat could be ferocious. It may be one of the Democrats' few pickup opportunities as they look for places to defend their 32 year majority in the face of voter anxiety.
January 21, 2016 9:00 am Comments Off on Representative Selim Noujaim Will Not Seek 9th Term.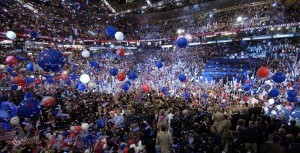 The 2016 Republican state convention will likely be held on Monday, May 9th at the Connecticut Convention Center. Both date and venue need to be ratified by the party's state central committee.
The convention will nominate a candidate for the U.S. Senate candidate, five candidates for the House of Representatives, and seven electors for the Electoral College.
January 8, 2016 3:09 pm Comments Off on State Republicans to Hold Convention on a Monday.
Here's a link to my column on the Hartford minor league baseball stadium.
January 8, 2016 10:28 am Comments Off on My Column: Stadium Saga Continues. Developer Springs $10 Million Surprise.
Candidates often spend days and nights away from their families in pursuit of public office. While many (though not all) spouses miss their husband or wife while the campaign grinds on away from home, few forget their beloved's name. The Shabans of Connecticut's Fourth Congressional District are different.
Mr. Shaban is making another bid for the House after being chased out of the race early in 2014 by fellow Republican Dan Debicella. Shaban often claimed he could connect in the board room and the barroom as he made his way around the district. His wife, Liza, appears to have forgotten her husband's name. She sent conflicting urgent fundraising emails to potential donors Monday afternoon. In the first, she referred to her husband as David in the body of the message. His name is John. The first email was sent at 2:34 p.m. Twenty-eight minutes later, Liza Shaban sent another message with her husband's correct name, John.
Republicans in the district were rolling their eyes Monday at the error. Some wonder if Shaban campaign aides may not know their candidate's proper first name. Others think it is of no consequence as party loyalists are unenthusiastic about the Redding Republican and hope other more serious contenders may emerge.
December 28, 2015 10:29 pm Comments Off on Liza with a Z Shaban Gets Husband's Name Wrong in Fundraising Appeal.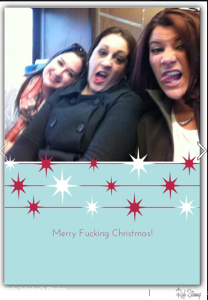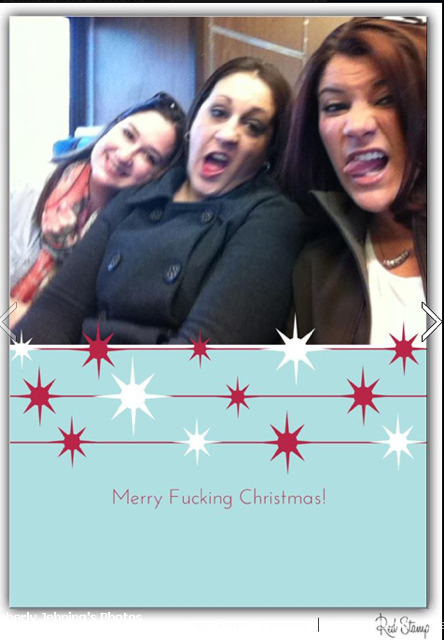 December 23, 2015 11:44 am Comments Off on An Erin Stewart Christmas Greeting. Redux. Language Alert.
Where do you start when you want to mark Frank Sinatra's 100th birthday? The Wall Street Journal offers these eight suggestions.
You must begin, however, with a song.
You could also dip into one of the two volumes of James Kaplan's definitive Sinatra biography. Andrew O'Hagan's novel The Life and Opinions of Maf the Dog, and of his Friend Marilyn Monroe is an affectionate look at the top of the world through the eyes of the dog Sinatra really did give Marilyn. And she named him Maf.
What a rich vein of Sinatra with his peers in a golden age of song the internet provides.
These 2 colorized minutes may be the peak of that era. You know what we mean?
Look at how easy these four legends make it look with a light confection.
Thanks to beautiful, vexing Ava Gardner, no one could sing about a broken heart like Sinatra.
A lot was and continues to be written about Sinatra's ill-temper and disreputable associates. Today, let's look to the wisdom of Ronald Reagan who said let's hope those things aren't true.
One hundred years from today, the world will celebrate his 200th birthday and remark on his singular life.
December 12, 2015 11:59 am Comments Off on Ring a Ding Ding! It's His 100th Birthday.