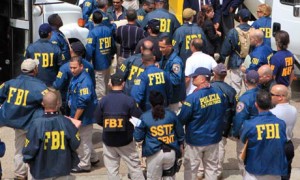 Federal law enforcement agents returned to the Legislative Office Building today, Daily Ructions has learned. The agents were not as aggressively obvious as they were in their memorable 2014 questioning of Republican legislators for two days.
A federal criminal investigation of the House Republican campaign operation has cost party campaign committees ten of thousands of dollars in legal fees. Former House Republican leader Lawrence Cafero and his successor, Themis Klarides, made repeated representations that there is nothing to the investigations while trying to divert worries of their caucus members of the deluge ahead.  Many House Republicans, already dissatisfied with Klarides's lackadaisical leadership and close ties to Democratic insiders, will be further unnerved by more feds in the LOB.
The state's wine and spirits association will also be sobered by the news as it tries to decide on a new executive director for the organization.
March 26, 2015 4:53 pm No Comments
The Board of Paroles will meet Wednesday at 9 a.m. to reconsider its decision to parole Gary Castonguay, who in 1977 executed Plainville police office Robert Holcomb as he fled the scene of a burglary. The board voted after a short meeting in January to release Castonguay, who delivered a 33 second statement that was heavy on self-pity to the three-member panel.
The Board of Paroles has made a hash out of this procedure by failing to notify Officer Holcomb's family and issuing an accurate agenda for the January meeting. The panel's decision, for example, includes this in its rationale the background information that Castonguay shot Officer Holcomb, "4 times, allegedly while he was on the ground and helpless." (Emphasis added.) There was no "allegedly" in the manner of execution. The evidence was presented and the jury found Castonguay was guilty beyond a reasonable doubt.
The Holcomb family will be joined at the hearing by a crowd of police officers intent on offering support.
March 24, 2015 4:22 pm No Comments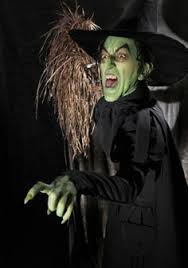 Wounded veterans of the Washington office of CIGNA, one of Connecticut's largest insurance companies, will be convulsed with guffaws when Governor Dannel P. Malloy announces a new insurance commissioner. The event is imminent, Daily Ructions has learned. Others, about to meet their appointment with dread, will have no reason for merriment. Their ordeal begins.
Insiders and observers will be disappointed that Malloy is opting for connections over competence. They had hoped Deputy Commissioner Dowling would get the job. She ran the department for the four years Thomas Leonardi held the title and traveled the world.
March 19, 2015 2:41 pm No Comments
The Courant's Ed Mahony reports on a story that will not be going away soon. It includes a collection of Connecticut mercenaries recruited to do battle on behalf of a financial Pershing Square Capital Management in its battle to do down Herbalife.
One never wants to be included in a 21st century federal investigation into alleged stock manipulation. That is a complicated minefield in which acts that are routine in political campaigns violate complicated securities laws. It does not take much for swaggering political folk to run afoul of the law.
Familiar names included in the ugly story in the early going on behalf of Pershing Square include Global Strategy, Democrat Tanya Meck, former state representative Evelyn Mantilla (D-Hartford), and Republican Chris Healy. Global Strategy issued a carefully worded statement that it is not "a target" of the investigation. That's a term of art in federal law enforcement. One is usually not notified of the dreaded target status until an investigation is reaching a crescendo.
The usually voluble Enfield Republican town committee leader Mary Ann Turner takes a quiet turn in the tale. She signed one of the letters to Attorney General George Jepsen criticizing Herbalife.
People who declined the paid solicitors' requests to sign letters are breathing easy, though investigators may be interested in the approach taken to induce them to lend their names to the canned epistles.
Pershing's Bill Ackman's Friday appearance on CNBC has to have discomfited his Connecticut contingent. Ackman declined to rule out the possibility that Global Strategy and its recruits made no false statements in their efforts to damage Herbalife. Sounds like they learn what the underpinnings of a bus look like.
March 17, 2015 12:14 pm Comments Off
Avaricious University of Connecticut President Susan Herbst has embarked on a mission to destroy the university alumni association. The plan is to subsume the association and its various councils into the furtive University of Connecticut Foundation. Association leaders and members are said to be dismayed at the bulldozer moving toward them and thousands of other alumni activists.
The battle is being joined by alumni leaders who have been meeting to thwart another power grab by Herbst and her coterie of enforcers. Look for alumni leaders to deploy their troops with legislators to stop the coup. Overreach by Herbst will give momentum to the movement to place the UConn Foundation under the disinfecting sunlight of the Freedom of Information Act.
March 6, 2015 5:00 pm Comments Off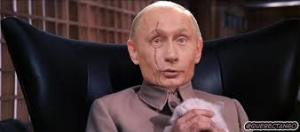 Much muttering in the Capitol village. Every session a few bills garner much more attention that their substance would suggest they merit. This year it's auto dealers v. Tesla sparring over whether the subsidy and tax credit addicted electric car maker will be exempt from the automobile dealers franchise act and be able to sell their striking products directly to lucky consumers. Colin McEnroe provided some insights last week.
The auto dealers have a compelling case to make that if the state is going to have a franchise law that applies to the sale of new cars, Tesla has to operate under its requirements. Tesla, however, has made some friends in the legislature. It isn't because the manufacturer of the fashionable car has assembled a notable homegrown team to argue its brief. The auto dealers, possessing deep ties in many communities, have hit some bumps in this contest.
The car dealers' association, for reasons that continue to baffle observers, is headed by former state legislator and commissioner James T. Fleming, a Republican of Simsbury. He is not possessed of a soothing presence. Fleming's leadership is making a dog's breakfast of the auto dealers' fightback against glamorous Tesla. The brooding, cranky Fleming is a screamer, quick to anger, often on the verge of his red face exploding. (I recall a tiresome, unfiltered potty mouth when I was in the legislature.) He is not a popular figure at the Capitol. Some veterans may recall that Fleming's career imploded when he mounted a clumsy coup attempt against the beloved late Senate Republican Leader M. Adele Eads in 1998. Our Dell endured, Fleming left elected office. Somewhere she is nodding. Dell knew what the auto dealers are discovering to their frustration.
March 5, 2015 2:55 pm Comments Off
A Courant editorial urges the state's parole board to reverse its inexplicable decision to release murderer Gary Castonguay, who executed Plainville police officer Robert Holcomb in 1977.
March 3, 2015 12:00 pm Comments Off
The federal investigation was over. There was nothing to it. That was the party line spouted by state Representative Themis Klarides in her bid to become the leader of the House Republicans after November's legislative elections. Klarides and her puppet master, outgoing beleaguered leader Lawrence Cafero, insisted that a federal criminal investigation into House Republican campaign practices was an illusion. No one seems to have been able to obtain a clearance letter from the feds.
While Klarides and Cafero were herding the caucus sheep in her contest against Jason "Mittens" Perillo, the House Republican Campaign Committee (HRCC) was incurring $18,400.48 more in legal fees to the Hartford firm of Shipman & Goodwin between October 27th and December 23rd, when the hefty payment was made, according to campaign finance records. Legal fees consumed more than a third of the committee's expenditures during the reporting period.
New Friends PAC, another Republican committee under scrutiny, paid $6,113.82 to Shipman & Goodwin on December 15th for "legal and data assistance." That represented more than half of the campaign committee's expenses.
House Republican caucus members may want to ask their leaders why so much of their scarce campaign resources was spent on legal fees. That's money that could have been spent on campaigns. HRCC ended the year with a paltry $4,577.60 on hand as 2014 ended. New Friends had just over $2,000 left.
February 27, 2015 2:00 pm Comments Off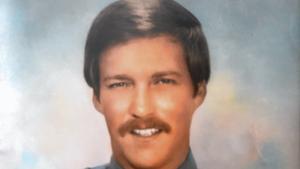 This column of a brief January 9th parole board hearing will astound you. By a 2-1 vote, the board decided to release from prison Gary Castonguay, who in 1977 executed Plainville police officer Robert Holcomb. This is not justice.
February 27, 2015 11:01 am Comments Off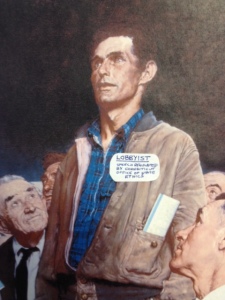 The Connecticut legislature's Government Administration and Elections Committee rejected a bid by the state's ethics agency to smother the public's right to petition its government. The ethics proposal would have required people engaged in "grassroots lobbying" (commonly known as citizens exercising their free speech rights) to register as lobbyists. The bill, S.B. 850 was reported out of the committee this week without the offending language.
Score one for freedom over the grasping bureaucracy.
February 26, 2015 11:35 am Comments Off