Republican U.S. Senate hopeful Dan Carter will head to Tel Aviv Sunday in search of facts. The three term state legislator announced his mission on Friday afternoon. Carter hopes to join the ranks of Republicans in Washington who are the Middle East's only democracy's most reliable supporters in contrast to the Obama administration's escalating hostility.
Carter announced his trip with this statement:
BETHEL, CT: Today, Republican US Senate Candidate Dan Carter announced he will embark on a fact finding mission to Tel Aviv, Israel.
"With so much uncertainty in the world I'm eager to travel to Israel to meet with leaders and dignitaries to discuss national security, and the global war on terror.
"My years of service in the military taught me that policies made from behind a desk or a politician's microphone don't always deliver desired results.
"I'm going to talk with leaders representing one of our nation's greatest allies to better understand how we can work together to solve some of the world's greatest problems."
Representative Carter arrives in Tel Aviv, Israel Monday and returns to Connecticut
June 25, 2016 5:40 am No Comments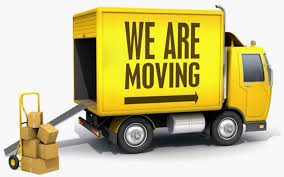 Governor Dannel P. Malloy and his budget chief, Benjamin Barnes, might want to have a word with United States Senator Richard Blumenthal about Connecticut's "new economic reality". The Malloy administration and a host of others interested in the state's troubled economy have been trying to warm the sometimes frosty relationship between state government and Aetna.
Blumenthal and six colleagues have written the Department of Justice in opposition to the Aetna merger with Kentucky-based Humana and Anthem's with Cigna, which has its headquarters in Bloomfield. Blumenthal calls the mergers "job killers". Sergeant Blumenthal may find his words prophetic as his hostility to Connecticut companies may push at least one of them, Aetna, to loosen its 163 year old ties to Hartford. Aetna has declined to issue a firm commitment to staying in Hartford.
Blumenthal's intervention will make it more difficult for Malloy and Luke Bronin, Hartford's overwhelmed mayor, to deal with a post-merger Aetna.
June 23, 2016 12:25 pm Comments Off on Blumenthal to Aetna: Drop Dead.
State Senator Ed Gomes (D-Bridgeport) easily qualified for the primary ballot at his spring nominating convention. His Bridgeport adversaries connived to keep him from challenging their endorsed candidate, Gomes alleges, by withholding documents from him and the Office of the Secretary of State.
The story is set forth in this complaint and a memorandum of law. A hearing is scheduled for June 30th. The Gomes team includes corruption fighter Christopher Mattei.
June 23, 2016 9:01 am Comments Off on Gomes Goes to Court for Spot on Primary Ballot.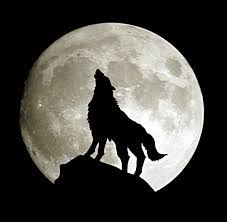 He's out. August Wolf, the disputatious Republican U.S. Senate hopeful, admitted Tuesday that he has fallen short on collecting the 8,000 signatures he needed to force an August primary. As of Tuesday afternoon, the Office of the Secretary of the State had 5,280 signatures for Wolf's failed effort. The 1984 Olympian fell short of the 15% required to qualify for a primary at the party's May convention after a year of campaigning.
Wolf's shambolic campaign organization was frequently in revolt against the erratic candidate.
Endorsed candidate Dan Carter, a three term state representative, proceeds to the autumn contest against incumbent Richard Blumenthal.
June 21, 2016 2:57 pm Comments Off on Wolf's Last Howl.
Expect the State Elections Enforcement to adopt the terms of its surrender to the state's Democtatic committee at a Wednesday morning. The SEEC is expected to end its investigation of illegal campaign spending by state Democrats on behalf of Democratic Governor Dannel P. Malloy's 2014 re-election campaign.
The SEEC will take the unusual step of ending its investigation before obtaining evidence it has deemed crucial to upholding its public trust. The commission has been engaged in an extended battle to obtain emails exchanged among Malloy and a host of party operatives.
What price betrayal? We will begin to find out on Wednesday.
June 15, 2016 9:52 am No Comments
Out of adversity, creativity.  It's the Yankee way. One internet wag asks at a new site who is more popular than crony capitalist and Connecticut Governor Dannel P. Malloy.
June 10, 2016 2:12 pm Comments Off on New Site Wonders Who's More Popular Than Malloy.
Scattered reports suggest bitter Republican U.S. Senate hopeful August Wolf will fall short of the 8,079 signatures he needs to force a summer primary with party endorsed candidate Dan Carter, a three-term state legislator. Wolf's numbers are so paltry in many towns that he'll need enormous hauls of verified  signatures from Greenwich, Stamford, Norwalk, Fairfield and Danbury.
Wolf took a battering at May's Republican state convention as late entrant Carter swept the convention in a race Wolf entered a year before.
June 9, 2016 5:22 pm Comments Off on Wolf Struggling to Make Primary Ballot.
Pessimistic Connecticut voters are offering a harsh verdict on Governor Dannel P. Malloy's "new economic reality," according to a new poll from Quinnipiac University. The survey finds a meager 24% approve of the job the second term Democrat is doing. Just 16% approve of Malloy's handling of the state budget, an issue likely to continue to dominate state policy decisions.
The poll of 1,330 voters found only 28% satisfied with the state's direction, a new low.
June 8, 2016 6:21 am Comments Off on Q Poll: Malloy Enters Rowland Country With 24% Approval Rating.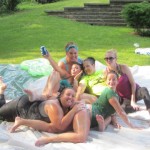 Earnest Republican John Board, according to his Facebook page, served as an intern to New Britain Mayor Erin Stewart from January of this year through May 16th. The Redding Republican performed a crucial task for the ambitious second term mayor: reserving domain names for a bid for higher office. In late December of last year, Board reserved four domain names for five years. The names, each conveying a grim future for beleaguered Connecticut, are erinstewartforct.com, stewartforct.com, stewartforgovernor.com, erinstewartforgovernor.com.
No word on how political domain collector Jason Perillo missed these.
May 24, 2016 9:24 am Comments Off on Not So Reluctant. Domain Names Point to Stewart Race for Governor.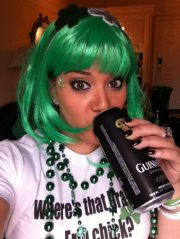 Dennis House had New Britain's Erin Stewart on Face the State last weekend. The second term mayor says she's not ruling out a run for governor in 2018, perhaps in competition with her friends volatile Tim Herbst (who had trouble getting re-elected as first selectman in Trumbull last fall) and Mark Boughton, two-time gubernatorial hopeful and longtime mayor of Danbury.
Expect Stewart's announcement that she thinks she could handle the state's top job to exacerbate tensions among the trio. Herbst and Boughton require no additional reasons to continue their loathing of each other, but Stewart has found a way to ratchet the tensions.
May 19, 2016 10:08 am Comments Off on Dennis House Elicits a Sobering Announcement from Erin Stewart.