Democrats can look forward to Lee Whitnum making the rounds of town committees to talk about her ideas for all sorts of things. Do not be surprised if she wedges criticism of Israel into plan to improve Connecticut, should she present one. The Greenwich Democrat ran for the U.S House of Representatives 12 2008, U.S. Senate in 2010 and 2012, and governor in 2014.
Whitnum is skipping the exploratory round of the race. She has filed a candidate committee with the State Elections Enforcement Commission. If Whitnum is remembered at all for her various races, it is most likely to be for calling fellow Democrat Chris Murphy a "whore" for AIPAC, the pro-Israeli organization, in a 2012 Democratic debate. Moderator Gerry Brooks really is a pro.
Republican Mark Lauretti is also making another bid for the state's top office. He's not exploring, he's running. Lauretti ran for governor in 2014, abandoned that race for a brief and confused partnership as running mate with Mark Boughton. You're right, that was a confusing time for everyone who paid attention to Republican alliances and rivalries.
Lauretti has been the mayor of Shelton for 26 years, not all them smooth. He did prove himself to be a good fundraiser in the early going of his curious 2014 campaign.
February 15, 2017 1:01 pm Comments Off on Two More Join Race for Governor.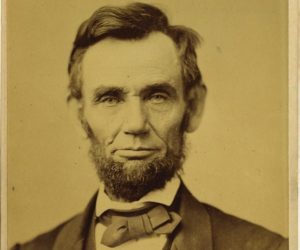 If you have tears, prepare to shed some. Connecticut Republicans chose a curious way to mark Abraham Lincoln's birthday. The struggling party organization announced on Monday it is offering pistol permit classes.
If you do not believe it, read about it here and witness how a party loses its way.
February 13, 2017 4:07 pm Comments Off on Losing Their Way. CT GOP Offers Pistol Permit Class.
Watch for major changes in hospital taxes and funding in Governor Dannel P. Malloy's budget. The new hospital policies will continue the Malloy theme of massive transfers of money from suburbs to cities. One underlying purpose of the hospital plan appears to be the rescue of Hartford mayor Luke Bronin's fading political fortunes.
Hospital executives may once more need to reflect on whether the leadership of the Connecticut Hospital Association is up to the challenge about to confront the state's hospitals. This time the members of CHA may come to a different decision than they have in the previous six years of unrelenting combat with the Malloy administration.
February 6, 2017 1:50 pm Comments Off on Malloy Budget: Hospitals in the Center Ring Again.
He was born this day 106 years ago. He was older than Richard Nixon and John F. Kennedy. This is JFK's centennial year. (More on that as we get closer.) Here's Ronald Reagan in defeat in 1976, winning converts for his 1980 victory. No moral equivalency here. A bold banner unfurled.
February 6, 2017 1:07 pm Comments Off on Ronald Reagan's Birthday.
In the end, it was not close in the House or Senate. Overwhelming bipartisan majorities rejected a deal to lock in the Department of Children and Families budget in exchange for lighter oversight by a federal oversight. The deal would have allowed secrecy to thrive even more than it does at the shrouded agency.
Child welfare advocates will want to acknowledge state Representative Toni Walker's contribution to Wednesday's win. The New Haven Democrat lead the fight to reject the deal in the House.
A looming federal report on DCF's performance measured by a host of measures ought to be available soon. The report is expected to show that Commissioner Joette Katz's claims of progress are overstated.
Governor Dannel P. Malloy took the rejection with graceless remarks that have become his unhappy hallmark. "Today the General Assembly stand in the way of progress for our most vulnerable children and families." Malloy must not have read the proposed agreement. Rejecting it was a collective act of wisdom, devoid of politics.
February 1, 2017 8:13 pm Comments Off on Legislature Rejects DCF in Bipartisan Rebuke to Katz.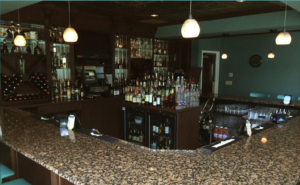 They'll be lifting more glasses than usual at the Juniper tonight. The state Senate diminished itself by approving former state senator Robert Kane's nomination to become one of Connecticut's two state auditors. The vote was 32-1. Democrat Mae Flexer was the one brave vote against this preposterous nomination. Good for her. Flexer was a staffer in the Senate Democratic office before becoming a legislator, so she may have had more unhappy knowledge of Kane than the legislators who chose to avert their gaze from what they know. The insiders party won one today. They must be proud of themselves.
This is more likely than most appointments to bring embarrassment on the legislature.
February 1, 2017 4:07 pm Comments Off on Brava, Mae Flexer. Casts Only Senate Vote Against Kane.
Entertainment event promoter and venue operator AEG left Hartford when it lost its XL Center management contract in 2013. AEG is doing great, according to the New York Post. The XL Center has declined in the aftermath of AEG's departure.
February 1, 2017 8:54 am Comments Off on Life Post-Hartford: AEG Thriving.
The Courant has the latest in the gathering storm over whether Aetna will keep its corporate headquarters in Hartford. There is some curious language in these troublesome stories. Governor Dannel P. Malloy never says in these stories that he has spoken to Aetna CEO Mark Bartolini. That seems like an essential conversation to have.
Today, the Courant includes this: "Last week, Malloy said he reached out to the 'highest level of the company' after the court blocked the Humana merger. Malloy said Aetna was still evaluating its next steps."
It would be jarring if the governor and the CEO have not spoken recently.
January 31, 2017 9:03 am Comments Off on The Careful Language of Dan Malloy on Aetna's Plans.
More from State Comptroller Kevin Lembo's 2017 policy/campaign document. The second term Democrat wants to exempt Social Security income from the state's income tax. Preparing to run for governor will concentrate a fella's attention on Connecticut's "out migration." There's a cleaner, more effective way to do this: lower rates for all, no matter their age. Working people of all ages could also use a break from Connecticut's dispiriting tax burden. Why increase their burden?
Here's an extract from the Lembo document:
PROBLEM
Connecticut is seen as unfriendly to retirees.  The state has net out migration of over 5,000 residents ages 65 and older.  It also ranks poorly on rankings of best state to retire (42nd by Bankrate, 39th Money Magazine).  Currently, only 13 states tax social security benefits, including Connecticut which contributes to the state's poor ranking and perception as a place for retirees to reside. 
BACKGROUND
Connecticut Social Security Income Tax Deduction – Connecticut law allows taxpayers to deduct either 75% or 100% of federally taxable Social Security benefits, depending on income (100% if federal AGI is less than $50,000 – single/ $60,000married filing jointly or a head of household; otherwise 75% deduction of federally taxable benefits (CGS § 12-701(20)(B)(x)).
RECOMMENDATION
Exempt all Social Security payments from the state income tax regardless federal tax treatment or the AGI of the tax payer.  Some estimates have put the cost of expanding the Social Security exemption to all Social Security income at $40million annually.
January 26, 2017 12:11 pm Comments Off on What Budget Deficit? Lembo Wants $40 Million Tax Exemption for Social Security.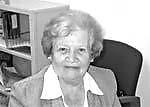 Ann Dandrow, the popular Southington Republican legislator, died Wednesday night  at St. Francis Medical Center Wednesday after suffering a stroke on Tuesday.
Ann was one of the few Republicans to win a freshman term in the legislature in 1986. She went on to serve for 16 years, carving a role in children's issues. She gave up her seat to make a close but unsuccessful bid for the state Senate in 2002.
According to a 2000 New Britain Herald article, "She was the driving force behind this year's passage of the "Safe Havens" law that will protect newborn children at risk of abandonment and the earlier establishment of the independent office of the child advocate to protect children's interests and rights."
UPDATE: Calling hours are Sunday from 3 pm to 7 pm at Della Vecchia Funeral Home, 211 North Main Street, Southington. Ann's funeral services begin Monday at 9:15 am at the funeral home followed by Mass at 10 am at St. Dominic's, Southington.
January 26, 2017 10:36 am Comments Off on RIP: Ann Dandrow