The late William Gallagher was a prominent Connecticut lawyer for decades. His December obituary was crowded with recitations of the honors he collected and committees he served. News that authorities are investigating allegations of significant missing funds from the New Haven practitioner's client trust account has begun making its way around the state's 35,000 lawyers. The investigation has stunned the state's legal establishment.
Gallagher enjoyed the high honor of leading the Connecticut Bar Association in 1999-2000. He was a member of the Association of Professional Responsibility Lawyers.
March 7, 2014 9:33 pm No Comments
State Senator Toni Boucher told Farmington Republicans Wednesday night that Republicans need to unite behind a candidate for governor. Since that unifying candidate is not the energetic Boucher, the Wilton Republican will soon leave the crowded field of  hopefuls. Boucher let Farmington Republicans know that she expects to make an announcement in the next week.
March 6, 2014 4:24 pm No Comments
Employees at the Hartford regional office of the Department of Children and Families will be relieved to know that a January 14th car fire in the office parking lot was a "targeted event". The fire, Hartford police have concluded, was not set in retaliation for DCF policies or actions.
The attack on the motor vehicle had unsettled DCF caseworkers. It was first reported to state police, who referred it to Hartford fire investigators. They concluded the blaze was incendiary and called in the local police arson unit, who continue to investigate.
DCF employees have been on edge over the incident. It's not often someone's car is set ablaze at work. Commissioner Joette Katz's desultory response to the workplace arson has mystified workers. The haughty commissioner has done nothing to assure employees that they are safe and the fire was not in retaliation for an official act. Katz, of course, may want to steer well clear of discussions about parking lots, but it's no reason to let frontline employees to wonder about their safety at work.
Updates as they become available. While DCF workers breathe a sigh of relief, they can mark the 20th anniversary of "Creep".
March 6, 2014 9:01 am No Comments
State Senate President Donald Williams (D-Brooklyn) has told Democratic colleagues he will not seek a 12th term, Daily Ructions has learned. Williams's retirement will unleash a scramble for promotions among Senate caucus members. Senate Majority Leader Martin Looney (D-New Haven) would be likely successor to Williams.
February 26, 2014 12:30 pm No Comments
Daily Ructions readers do like an election contest, so note that Oscar voting concludes today. If you are an Oscar voter and are voting online, get to it. If you have a paper ballot, deliver it by hand. Please get this done if you are voting for 12 Years a Slave. 
Deadline Hollywood explains how it works–and adds some inside dope on the campaigning for votes as the polls are about to close.
The 86th Academy Awards celebration takes place Sunday night.
February 25, 2014 4:41 pm No Comments
On Tuesday night at Manhattan's Fresco by Scotto (where an order of prime rib commands $60), professor of ethics, pardons and Irish real estate lobbyist Christopher J. Dodd, a member of the 1 %, will sponsor a fundraising event featuring Connecticut Governor Dannel P. Malloy. Ducats start at $2,500 and rise to $5,000 to serve as a co-host. Checks should be made out to state Democrats' federal fund. If you're a Northeast Utilities customer, maybe you can get a discount on your power bill, along with parking validation.
The unpopular Malloy has spent little time in Connecticut since Stratford-based Sikorsky Aircraft Corporation announced last week it would shed a staggering 600 jobs.
February 24, 2014 4:53 pm No Comments
When the immortal Duke Ellington asked the legendary Miss Peggy Lee to write lyrics to one of his melodies, this was the spectacular result.
I'm gonna go fishin' and catch me a trout……You tell me a story. Talk to the wall.
Daily Ructions Presents Miss Peggy Lee:
February 21, 2014 12:50 pm Comments Off
George Gallo, chief of staff to the House Republicans, has resigned. Gallo, a casualty of the federal investigation of campaign practices, made his announcement this afternoon.
Gallo is a veteran of Republican politics. He served as executive director of the state party, managed John Rowland's 2002 re-election campaign, and was party chairman. He became House Republican chief of staff when Lawrence Cafero was elected minority leader in 2007.
The investigation continues.
February 20, 2014 3:50 pm Comments Off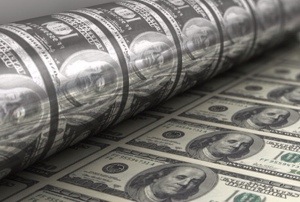 A tumultuous day of bombshells at Connecticut's Legislative Office Building, Daily Ructions has learned, with federal law enforcement officials swooping on House Republicans to inquire about printing contracts. Federal agents interviewed House Republican caucus members and staffers. Inquiry is said to involve business conducted with a politically connected Florida printing firm.
The investigation will put a damper on plans for House Minority Leader Lawrence Cafero (R-Frigidaire) to douse himself in quivering lips and other emotions as he announces next week he will be departing at the end of this term. He won't need to rehearse that quaver in his voice.
House Republican leaders are said to be huddling to try to determine a way forward through the wreckage that a federal investigation into shadowy political practices always leaves in its wake.
Interviews with legislators and other interested parties are expected to continue.
Federal investigators received an introduction to some of the Capitol village's unsavory ways during a 2012 investigation of the intersection of legislation and campaign contributions to former Speaker of the House Christopher Donovan's congressional campaign.
More as details emerge.
February 19, 2014 9:52 pm Comments Off
State Senator Ed Meyer has begun telling fellow Democrats that he will not seek a sixth term this fall, Daily Ructions has learned. Meyer scored a spectacular upset in 2004 when he extinguished the gubernatorial ambitions of former state senator William Aniskovich in the aftermath of the Branford Republican's slavish devotion to felonious former governor John G. Rowland.
Meyer campaigned in the 12th Senate District that year while seven-term incumbent Aniskovich headed for Paris and defeat. Meyer has been a steady advocate of open government laws and has openly taken on members of his own party in the legislature from time to time. Observers suggest that Meyer's departure has been accompanied by a forceful shove from supporters of Ted Kennedy, Jr.
February 14, 2014 3:50 pm Comments Off