MGM Resorts, the international entertainment company building a casino in Springfield, Massachusetts, has filed suit in Federal court seeking to have legislation enacted in Connecticut this spring to protect the state's two Indian casinos declared unconstitutional. The complaint takes aim at the new Connecticut law that seeks to keep casino customers from traveling to Springfield to spend their gaming bucks by allowing the state's two Indian tribe casino operators to build a third casino off tribal land. The Connecticut legislation precludes any other entity from operating the third casino.
MGM's complaint raises two primary issues:
The Act violates the Equal Protection Clause because it is a race-based set-aside in favor of the two Preferred Tribes at the expense of all other tribes, races, and entities; and
The Act violates the dormant Commerce Clause because it discriminates on its face in favor of the two in-state Preferred Tribes at the expense of out-of-state competitors, all of whom are barred from attempting to develop a casino gaming facility in Connecticut.
The essence of the complaint is that the state cannot extend the lucrative tribal gaming monopoly beyond the borders of a tribe's reservation.
MGM is represented by attorney James Robertson, a former interim Superior  Court judge whose behind-the-scenes generosity to felonious former Governor John G. Rowland cost Robertson his seat on the bench in 2004.
August 4, 2015 1:20 pm No Comments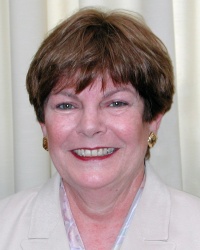 Popular former state Senator Eileen Daily died early Thursday morning after a long illness. The 72 year old jolly, wry Boston native Democrat represented the 33rd District for 20 years. She won her first term in 1992 and was re-elected to nine more. Daily declined to seek re-election in 2012. She ended her long tenure as co-chair of the legislature's finance committee.
Daily lived in Westbrook and had been active in local government before winning an open Senate seat in 1992.
She was a happy warrior.
July 30, 2015 9:04 am No Comments
The essential Jeff Cohen strikes again. WNPR's Hartford reporter broke the story today that beleaguered City Treasurer Adam Cloud is the subject of some interest by the Securities and Exchange Commission. The SEC has subpoenaed 2011 and 2015 campaign finance reports from the keeper of the records, the City Clerk's office.
The news comes just days before Hartford Democratic activists and city employees on the party's town committee meet to endorse candidates for this fall's municipal election.
Cloud's first full term has been marred by scandal, notably his curious relationship with Earl O'Garro, the former city insurance broker to whom Cloud's office sent hundreds of thousands of dollars before it disappeared. O'Garro's company was a tenant in a Cloud family building. Cloud will strain to make a convincing case this time that he's a victim. Expect Cloud's team, however, to try to convince town committee members that he's the target of skullduggery that reaches all the way from Hartford to the halls of the SEC.
Cloud's rambling statement suggests the investigation is being used to damage his reputation. If so, that's a tiny target.
If the incumbent treasurer wins the town committee's endorsement next week, September primary voters may be confronted with a Bronin-Cloud ticket. Not good news for the Greenwich brahmin.
July 23, 2015 4:41 pm Comments Off on Jeff Cohen: Feds Subpoena Adam Cloud Campaign.
State Republican chair J.R. Romano has declined to meet with his Democratic counterpart until the state Democratic party organization complies with a subpoena from the State Election Enforcement Committees's investigation into its role in financing Governor Dannel P. Malloy's 2014 re-election campaign. State Democrats are raising noisy objections to the subpoena, which seeks records from Malloy and top lieutenants.
Here's the exchange between Romano and Democrat Nick Balletto. (Note how they address each other as Chairman, like members of some dreary 20th century politburo. People in politics do crave their titles.)
Balletto to Romano:
Chairman Romano,
I wanted to take this opportunity to reach out to you and  introduce myself and welcome you as a fellow State Party Chair.
Our parties may well have different policies and strategies – but as I said on the night you were elected, I hope that we can develop a relationship as there are times when our parties should collaborate and be in touch. And despite the public statements our respective parties will undoubtedly make, I know how tough our positions are in advocating for our political party.
Therefore, in order to open that dialogue – I wanted to see if we could get together for lunch and build a relationship that we could call upon if ever there was a need. 
Let me know if you might have time in the coming weeks and months as you get settled in this new position. You can reach me here at nballetto@ctdems.org or at (860) ———.
Once again congratulations on your election, and hope to be in touch.
Regards,
Nick Balletto
Romano to Balletto:
Chairman Balletto,
Thank you for your congratulations.  I would be happy to connect when as soon as you answer the lawful SEEC subpoena and admit skirting the spirit of election law to use banned state contractor money to elect Dan Malloy.  The public, the media and I await your response.
Regards
JR Romano
July 16, 2015 9:54 am Comments Off on Mr. Romano Sends Regrets for Lunch Until State Democrats Comply With Election Subpoena.
Jon Conradi, who a year ago was guiding Heather Bond Somers to an upset win in the Republican contest for lieutenant governor, is the Director of Audience Engagement for LifeZette.com, Glastonbury native Laura Ingraham's new, broad culture website. It launched today.
For a taste of the variety  of offerings and the quality of work, take a look at this terrific piece on standards from the Great American Songbook that every child (and you) should know. Great stuff and I welcome break from the diet of harangues that characterize contemporary political discourse. Tastes may change, but the talented choices of writer Raymond Arroyo endure.
A fine and interesting start for LifeZette.
July 14, 2015 10:02 am Comments Off on Connecticut Campaign Vet Conradi in on New DC Web Venture.
State Treasurer Denise Nappier has recruited Richard Gray, who served in the treasurer's office under the disgraced Paul Silvester, to serve as her deputy, Daily Ructions can report. Nappier defeated Silvester in a 1998 squeaker. She spent much of her first term (she's now in her 5th) condemning Silvester and seeking to reverse the abuses of his dark tenure in office.
Silvester, readers will recall, went to prison for a corruption spree after he was appointed to fill the vacancy that occurred when incumbent Christopher Burnham resigned under unusual circumstances that raised ethics questions.
Gray served as a deputy under Silvester. He went on to become involved through felonious former Governor John G. Rowland's administration in some controversial deals and doomed  under the auspices of the Capital City Economic Development Authority. Last year, Gray entered into a secret severance agreement with the University of Connecticut, where he served as budget chief.
Gray's appointment confirms Nappier's enduring reputation as a bit of a nightmare to work for.  She must have been turned down by plenty of other possible candidates to have gotten to Gray, who once represented everything Nappier opposed.
July 10, 2015 4:10 pm Comments Off on Desperation: Nappier Turns to Silvester Era Deputy.
MSNBC morning host and former U.S. Representative Joe Scarborough will host a small gathering of Connecticut Republicans at his New Canaan home on Saturday evening. The purpose of the dinner is the same one thousands of others are discussing around the state: How do we rescue Connecticut?
Scarborough, who was elected to Congress four times from a Florida district, occupies a powerful perch as co-host of the liberal network's Morning Joe program. He's used it to torment Governor Dannel Malloy and announce to a wider world beyond Connecticut Malloy's manifold and ongoing failings.
June 25, 2015 7:01 pm Comments Off on Scarborough Hosts Saturday Conclave on Connecticut's Future.
J.R. Romano wins a second ballot to lead Connecticut's fractious state party committee. Joe Markley dropped out after the first ballot. Romano went on to defeat John Pavia.
June 23, 2015 8:23 pm Comments Off on Romano Wins GOP Race to Lead Party Committee.
Romano: 33.5
Pavia: 24.5
Markley: 22
A second ballot will begin after a recess–and some frantic horse trading.
June 23, 2015 8:00 pm Comments Off on Romano Leads on First Ballot. Falls Short of Majority.
Republican State Central Committee members will gather in Bristol Tuesday night to elect a new committee chairman. Hopefuls Joe Markley, John Pavia and J. R. Romano and their supporters were scampering to confirm votes they think are committed to them and secure others in the long contest.
Rumors remain a staple of this race. Nevertheless, informal soundings suggest that Romano holds an advantage in the party hothouse as uncommitted members make up their minds and unscrupulous ones ponder the ones they have made. Honor can take a pummeling in intra-party contests.
Mark Boughton, mayor of Danbury and a member of the state party committee, has an unusual suggestion. Boughton wants to end the roll call as soon as one candidate achieves a majority and make the committee's choice unanimous. This could keep members who have passed at the beginning of the roll call or are at the end of it from casting a vote. That does not seem right. The trio of candidates deserve a proper vote.
Here's Boughton's email:
Friends,

Tonight we will elected a new State Party Chair. We have three candidates who have been working most of the spring to secure our support.

Regardless of who your favorite candidate is. I would like to offer the following suggestion for tonight's vote in the interest of party unity.

Once a candidate has acquired the required number of votes to win (50% plus 1) – as a showing of support for the new Chair and a message that we are unified, that we switch our ballot for the Chairman – elect so that the election will be unanimous.

This can be accomplished by having the Chair of the meeting pause once it has been determined that a candidate has crossed the threshold for election, announce the tally of the vote, and then asking if any members would like to switch their vote.

Of course any member has the right not to switch, it's just an idea.
Late Afternoon Update: It is only anecdotal, but observers and participants tell Daily Ructions that J. R. Romano may be losing ground to Joe Markley in the hours leading to the start of voting for Republican party chair. Some heavy-handed tactics by Romano supporters–disseminated, scrutinized and commented upon by email, text and even telephone–may be sending doubters into the Markley camp.
June 23, 2015 1:16 pm Comments Off on Republicans to Elect New Leader of State Party Committee Tuesday Evening. Boughton Wants to Short-Circuit Roll Call. With an Update.