Apply to Augie Wolf–If You Dare.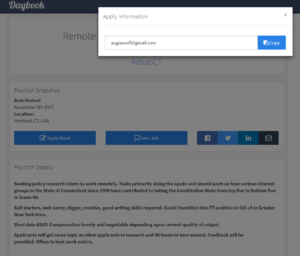 Augie Wolf, whose 2016 campaign for the Republican nomination for the U.S. Senate set a new standard for tumult, is looking for an assistant. The Fairfield County Republican has created a 501c(4) called RehabCT. He's looking for a researcher/writer to work remotely.
Wolf saw his support for the Senate nomination collapse as the roll call proceeded at the spring party convention. Switches precluded the volatile 1984 Olympian to fall below the 15% required to qualify for a spot on the primary ballot against winner Dan Carter.