Because at UConn It's Never Enough. Seeks Outside Counsel, Office Renovations at Health Center.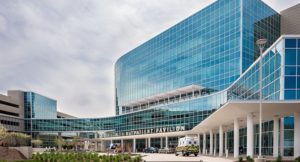 That $600 million for the University of Connecticut hospital and medical school was not enough. They forgot to renovate the general counsel's office. Here's the RFP for the job in Farmington.
UConn uses some highfalutin language on the role of office renovations. "The goods and/or services that UConn Health is seeking to obtain through this ITB will support UConn Health's missionof helping people achieve and maintain healthy lives and restoring wellness/health to maximum attainable levels."
Wait, there's more to remind you that UConn is detached from life in Connecticut as others live it. Here's a June RFP for outside counsel at the same University of Connecticut Health Center. When UConn hired a general counsel for the health center in ____, university general counsel declared, ""Brian is an important addition to the legal team at UConn.  He represents another example of increased collaboration between UConn Health and the rest of the University," says Orr. " By enhancing  our in-house legal capacity we can reduce our dependence on outside law firms and improve service to internal clients at all of our campuses."
That announcement was way back in December 2016.
Do you think someone could mention to UConn that the medical center continues to be a drain on state finances and that many of its doctors do not have enough patients to fill their days and provide a satisfying professional experience? Renovating the general counsel's office and hiring outside counsel will not change that.