Boughton Tries to Change the Subject with Assist from Fedele.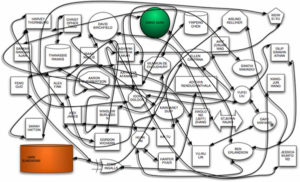 Republican gubernatorial hopeful Mark Boughton got some help from 2010 running mate Mike Fedele in a tough week for the Danbury mayor. Boughton posted mediocre fundraising numbers ($64,801) in the first quarter of the year in his third bid for the state's top office. It has caused much comment among supporters and competitors. The quarterly report was a reminder that fundraising has always been a trouble spot for Boughton. A third bid for governor ought to mean has a lot of low-lying fruit to harvest from loyal donors.
To change the subject, Boughton announced Wednesday that Mike Fedele, the former lieutenant governor who ran a close race in the 2010 Republican primary for governor, will serve as the chairman of the Boughton campaign's executive committee. That sounds bureaucratic in a campaign that needs to be lean and flexible due to the limited amounts of money the state's taxpayer financing system imposes. Boughton was Fedele's running mate in the 2010 contest. Boughton won his primary for lieutenant governor, defeating his BFF of later years, Lisa Wilson-Foley.
Fedele is one of a handful of Republicans who have won statewide office in Connecticut in the the past 60 years–and one of even fewer still living in Connecticut.