Category —
Columns
Expect Bridgeport Democratic mayor Joseph Ganim is expected to join the crowded contest for governor Friday when he files an exploratory committee. This is not Ganim's first trip to the rodeo. He ran for governor in 1994 and settled for the second spot on his party's ticket. Ganim and running mate Bill Curry lost that November to Republicans John Rowland and Jodi Rell–neither of whom lives in Connecticut now.
Ganim's candidacy, should he seek to qualify for the state's generous public campaign finance program, will face an early hurdle with the State Elections Enforcement Commission. State law prohibits a candidate convicted of certain felonies related to public corruption from participating in public financing.
April 27, 2017 Comments Off on Ganim Next to Enter Race for Governor.
That didn't take long. Trumbull First Selectman Tim Herbst is done exploring. The Fairfield County Republican, just off a convincing re-election bid, is a candidate for state treasurer. Democratic incumbent Denise Nappier, who has known some tumultuous times, is seeking a fifth term.
Herbst will seek to raise $75,000 in contributions of no more than $100 each to qualify for public financing of primary and general election campaigns, should he move to those rounds. He may have competition for the party nomination when it gathers in convention in May.
January 22, 2014 Comments Off on Herbst Running for State Treasurer.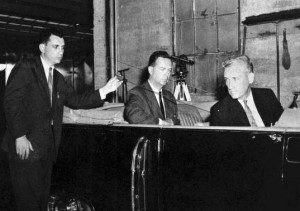 The Warren Commission report on the assassination of President John F. Kennedy was released ten months and two days after he was killed in Dallas on November 22, 2013. It is ten months and seven days since Adam Lanza killed 20 children and six adults at the Sandy Hook Elementary School in Newtown, Connecticut. Still no report and not even a completion date on the horizon from state law enforcement officials.
October 21, 2013 Comments Off on Which Took Longer? Warren Commission Report or Newtown Shootings Report?
WNPR's Jeff Cohen reports that Connecticut's insurance has filed an 11-count complaint against the politically connected Hybrid Insurance Group. The matter arises out of a missing $670,000 that City Treasurer Adam Cloud wired to Hybrid last summer. The money was ostensibly intended to pay city insurance premiums.
Earl O'Garro, head of Hybrid, received state assistance last year to move his business from Windsor to 30 Lewis Street in Hartford, a building associated with the Cloud family. Adam Cloud acknowledged in a carefully worded letter to The Hartford Courant an ownership interest in the building. Chris Cloud, Adam Cloud's brother, has been a lobbyist for Hybrid. Insurance professionals, and there are plenty in Hartford, have expressed surprise that an insurance agency would require the services of a lobbyist.
Chris Cloud's lobbying firm anticipated receiving $32,055.00 from Hybrid between July 1st and December 31st last year, according to documents files with the Office of State Ethics.
October 18, 2013 Comments Off on Jeff Cohen: Insurance Department Files Complaint Against Hybrid.
Republican Tom Foley unleashed a barrage of serious claims of unethical and criminal behavior in the Malloy administration in an interview on "Face the State" with Dennis House. The interview was taped Thursday and aired Sunday morning. It should soon be available on the WFSB website.
Foley provided a curious preface to his allegations, stating that he's not a news organization but everything he was about to say had been provided to him by at least two sources. Foley also claimed that the perception of truth is as important as truth itself. These were odd standards for someone who hopes to be governor.
Foley claims that Department of Energy and Environmental Protection Daniel Esty was paying Malloy as a consultant during the 2010 gubernatorial campaign. This would be a devastating piece of undisclosed news if true. Foley needs to provide some evidence. The other claims were of the administration helping its political allies with contracts and muscle. Foley will need to roll out more if he's not to sustain fatal damage to his nascent campaign.
More as developments warrant.
September 15, 2013 Comments Off on Foley Risks It All in House Interview. World Awaits Some Proof.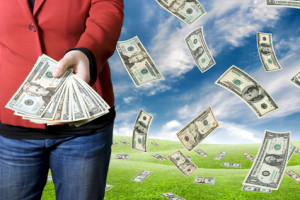 There was a time when lefty lobbyist Betty Gallo fought the influence of special interests in political campaigns. No more. The familiar figure sent an email to other lobbyists say "thank you" to Democratic state Senator Toni Harp by contributing to her campaign for mayor of New Haven.
Gallo, who notes Harp is in a "difficult primary in August (sic)." writes, "We all owe so much to the "Tonis".  Sen. Harp has been there protecting programs that we all support and people we care about. Now is the time for us to return the favor and help Toni when she needs it." The "Tonis" is a reference to Harp and state Representative Toni Walker, also of New Haven, the co-chairs of the legislatures appropriations committee.
The list of "reform efforts" Gallo mentions in the urgent letter does not include campaign finance. That would have been a little awkward.
The missive notes that Harp's primary primary opponent has raised more money than the longtime senator, whose campaign has been marked by errors and missteps. Gallo does not mention Harp rival Henry Fernandez but says, "Her major opponent has raised significant funds for this election. Toni needs to at least match his fundraising." Time to repay all those favors with a thank you that's made of the green stuff that folds. The reforming spirit has ebbed and subtlety taken a powder.
August 2, 2013 Comments Off on Lobbyist Asks Colleagues to Say "Thank You" to Harp with Campaign Contribution. Time to "Return the Favor".
The Pope took his leave last week, leaving many of the flock bewildered. Bishop Fulton J. Sheen, a popular broadcasting phenomenon at the dawn of the television age, would have explained it all on his weekly show.
He was a singular presence in America.
March 3, 2013 Comments Off on Mystery Guest Sunday: A Bishop Signs In.
October 6, 2011 Comments Off on What Steve Jobs Wrought.
Governor Dannel P. Malloy and energy and environment commissioner Daniel Esty don't agree on the fundamentals of Esty's authority of his powerful position.  The Courant reported yesterday that Esty received a $7,500 speaking fee from Connecticut utility United Illuminating in 2009. Esty's Department of Energy and Environmental Protection regulates UI.
Malloy today waved away questions about the conflict between Esty's relationship with UI and his new role as a regulator. The Courant reports that Malloy said "that Esty 'doesn't really' have direct oversight" over UI. Esty, appearing at the same event in Hartford, appears to take a different view.  The Cheshire Democrat says he will be judged "by what I do with electric rates."  That suggests that the bumptious Esty thinks he is invested with direct power over the companies who comprise the utility industry in Connecticut, including UI.
Esty's clumsiness in the public arena will continue to draw attention.
October 5, 2011 Comments Off on Esty Again. Does He or Doesn't He?
Third District Congresswoman Rosa DeLauro has hollered.  The veteran congresswoman participated by phone in her first storm management conference Tuesday afternoon with Governor Dannel P. Malloy's team of top officials monitoring and directing storm recovery operations.
Sounding vexed, DeLauro hijacked the meeting to talk about issues that had been addressed by the group at other storm confabs.  Daily Ructions has learned that a senior official was implored and deputized to intervene to restore productivity to the meeting.
DeLauro, sources report, is on vacation in a distant locale eating unlabeled food while the district she has represented for 11 terms continues to struggle.
August 31, 2011 Comments Off on Where's Rosa Update.