Category —
Posts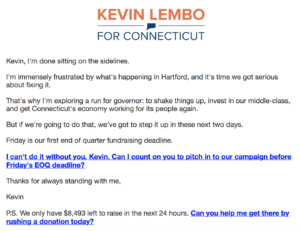 Kevin Lembo is on to something. "I'm done," wrote the second term state comptroller who is exploring a race for governor, in a fundraising email. The Democrat may be more on target than he intended.
Lembo says he's "done sitting on the sidelines in Hartford." Remarkable. Lembo has been in the thick of state government for more than a decade as a health care advocate and comptroller. He's a Democratic insider whose office has given him a platform to "get serious about fixing" Hartford. Instead, he's been a docile and loyal foot soldier for his party, a silent accessory to Connecticut's decline.
Every campaign gets plenty of bad advice. Winning candidates recognize and reject terrible ideas. In pursuit of a few bucks at the close of the second fundraising quarter of the year, Lembo issued a lethal confession that his many Democratic detractors will not ignore. Republicans will be more hopeful than ever that they face Lembo in 2018.
Admitting to sitting on the sidelines for more than six years is no recommendation to lead Connecticut into its precarious future.
June 29, 2017 Comments Off on Kevin Lembo's Astonishing Confession: He's Been Useless.
The Republican field of gubernatorial hopefuls just grew bigger by one. The race was missing the obligatory Greenwich businessman. Builder Peter Thalheim began his bid today to fill that space. Thalheim's filing states he will be funding his own campaign–perhaps saving the taxpayers millions.
You can read his campaign filing here.
June 29, 2017 Comments Off on Greenwich Builder Peter Thalheim Seeks Republican Nomination for Governor. Self-funder Joins Race.
If you have not listened to Crimetown, the podcast sensation, start now. Crimetown chronicles the violent legacy of the Patricarca crime family based in Providence, Rhode Island. Raymond Patriarca's reach extended far into Connecticut–including Middletown.
Sal "Butch" D'Aquila ran a gambling operation for Patriarca out of a Middletown newsstand–Central News–until the Feds caught up with him and he was sentenced to 15 years in prison in 1991. You can read a summary of D'Aquila's dark tale in this Courant story from his 1991 sentencing.
The newsstand is closed. The Patriarca mob family is no more. Sal "Butch" D'Aquila is still around and took time to attend and contribute to a recent fundraiser for Middletown Mayor Dan Drew. Democrat Drew is exploring a race for governor. The candidate is usually the star attraction at these events but at this one it was D'Aquila who had jaws dropping and attendees reaching for their phones. Drew confirmed D'Aquila attended the local June event.
Candidates are in a fundraising frenzy as the second reporting period of the year draws to a close on Friday. Dragooned wives, children and parents have seen their names attached to the most cringe-inducing appeals to strangers and other marks. You must have seen them arrive in your email inbox. Candidates will have to be either notably innovative or reckless to top Drew's curious contribution Sal "Butch" D'Aquila.
One more note on this. Consider that the Constitution State puts no prohibition on contributions to a candidate who may seek public financing from a violent Mafioso. It bars Jospeh Ganim, whose crimes by any standard were far less than D'Aquila's, from participating in the misbegotten taxpayer-financed bonanza. Reconcile that—and begin listening to Crimetown at episode one. You can thank me later.
June 27, 2017 Comments Off on Crimetown, Fundraising Frenzy, and Dan Drew. This Post's Got It All.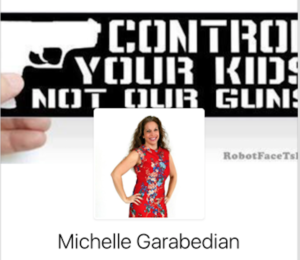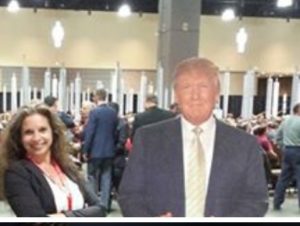 The Courant has the unsavory details of Republican State Central Committee member Michelle Garabedian's arrest by Manchester police arising out of allegedly engaging in sex in a daycare parking lot.
Garabedian represents the 29th Senate District on the Republican governing committee. The Windham Republican is secretary of her local town committee and also a justice of the peace.
Her Facebook page features the command to "Control Your Kids Not Our Guns." Garabedian might want to start by controlling herself first.
Garabedian was in Facebook twist earlier this year over Democratic state Senator Mae Flexer's nonsensical proposal to limit bear hunting to bears that are smarter than the average bear.
June 26, 2017 Comments Off on Republican State Central Committee Member Nabbed on Sex in Daycare Parking Lot Charge.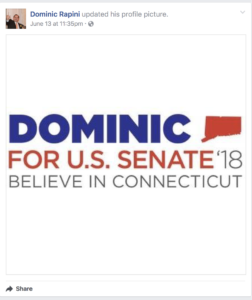 Branford Republican Dominic Rapini appears to be preparing to run for the Republican nomination for the U.S. Senate. If he's successful, Rapini will face first term Democratic incumbent Christopher Murphy.
Here's a brief opinion piece from Rapini and something from Flames of War, which Rapini seems adept at.
June 19, 2017 Comments Off on Dominic Rapini Readies for U.S. Senate Race Against Murphy.
What's all this highfalutin' talk about not taking lobbyist dough? Exploring Democratic gubernatorial hopeful Chris Mattei mounted his very high horse and declared he would take no contributions from lobbyist. The former prosecutor appears to have left out the word "direct" in his pledge.
The first-time candidate attended today's Democratic Governors Association lobbyist festival in Greenwich–sparking many eyerolls and much tittering among members of the permanent government participating in another Dannel P. Malloy shakedown. The dough that the DGA will be spending in Connecticut's 2018 race for governor will come from lobbyists and the interests that employ them. It's meaningless to eschew piddling $100 contributions to qualify for state taxpayer campaign financing if you are working the same crowd to write enormous checks to the DGA to spend on you.
Mattei may want to dial back on those lectures to Bridgeport's Joe Ganim on the difference between clean and dirty, right and wrong.
Mark this day: The poseur stumbled in a Greenwich hotel, surrounded by smirking, chatty lobbyists.
June 16, 2017 Comments Off on The Mask Slips: Mattei at DGA Lobbyist Festival.
Speaker of the House Joseph Aresimowicz (D-Berlin) skipped Tuesday's budget negotiation meeting in Governor Dannel P. Malloy's office to play golf. The high school football coach declined to begin addressing the state's $5 billion deficit in order to participate in the Italian-American legislators golf tournament and dinner at the Tunxis Country Club in Farmington. Serious observers of state government's mounting problems were shaking their head at the cavalier leader of the House Democrats nixing budget talks for a day on the links.
Tournament players waited until after Tuesday to grumble that Aresimowicz won the competition by bringing a ringer with him. He'll have a harder time putting together a state budget–but first he needs to show up.
June 15, 2017 Comments Off on No Joke. Aresimowicz Missed Budget Negotiation for Golf Game.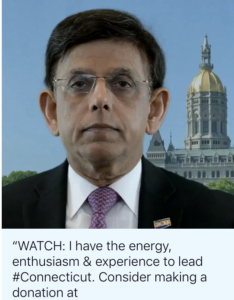 Oy vez mir, he can call it whatever he likes but it's not energy. Prasad Srinivasan's campaign released a short , stilted video on Facebook of the Glastonbury Republican setting out the case for his campaign. Delegates and primary voters may want to ponder how the allergist in his fourth term in the legislature would do in debates and other forums with his wooden delivery. Even marginal improvements would make little difference to the overall impression he makes in front of a camera.
Srinivasan, Daily Ructions understands, will post another robust campaign finance report for the second quarter of the year. Promises to boost Medicaid payments and restrict the rights of those injured through medical malpractice will get a fella some donations.
Potential supporters will want to remember that Srinivasan's commitment to robust democracy has sever limits. He spoke and voted against Republican colleagues' amendment to require a local referendum before a state licensed casino could be built in East Windsor far from Indian reservation property. Srinivasan then voted for the casino bill.
June 14, 2017 Comments Off on Is There No One to Suggest Srinivasan Try One More Take?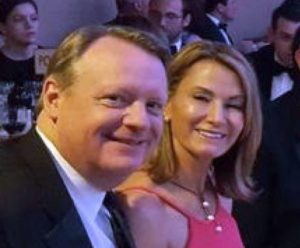 House Minority Leader Themis Klarides (R-Derby) is making a risky foray into a critical energy issue. Klarides is joining leftists in calling on Dominion to "open its books" before passing a bill that would initiate a process to create longterm energy contracts after a review by the Department of Energy and Environmental Protection. The legislation made it through the state Senate in the middle of the night early Wednesday morning. It moves to the House for consideration on the fraught last day of the regular session.
Klarides adopting the "open its books" chant comes at a precarious time for the often-confused House Republican leader. She is engaged in a close personal relationship with Greg Butler, the chief lawyer and an executive vice president for energy giant Eversource. Boston-based Eversource has vigorously opposed the Dominion legislation. Klarides and other legislators did not require companies like UTC and the state's casino-operating Indian tribes to open their books before serving them heaping helpings of crony capitalism.
Proceed with caution. Four state senators, more than 10% of the upper chamber's membership, recused themselves from voting on the bill early today due to conflict concerns.
June 7, 2017 Comments Off on Klarides: Crossing a Powerline.
June 6, 2017 Comments Off on Federal Court Rules Against Total Wine. State May Continue to Regulate Retail Alcohol Pricing.