Category —
Uncategorized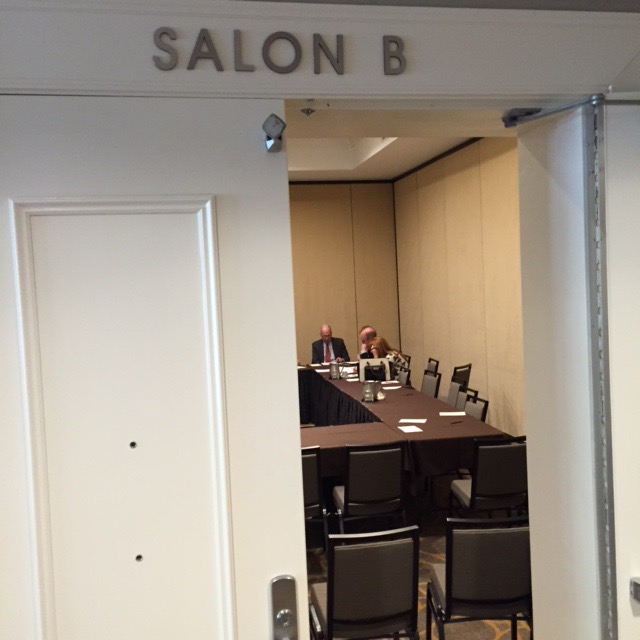 CBIA leaders retreated to a Rocky Hill hotel Thursday morning to develop a strategy to fight massive tax increases taking shape during the state legislature's budget deliberations. Business is worried. Concern rarely becomes action with the business organization.
May 7, 2015 Comments Off
republican Tom Foley's campaign has claimed a late advantage with independent candidate Joe Visconti's departure from the race for governor Sunday morning. Event happened during a Foley bus tour stop in Brookfield.
November 2, 2014 Comments Off
Governor Dannel P. Malloy and Lieutenant Governor Nancy Wyman issued a statement late this afternoon on the death of former Ronald Reagan press secretary and control advocate James Brady.
The joint statement included this quote from the duo:
"Jim Brady was a tireless public servant and we owe him a debt of gratitude for his efforts to reduce the scourge of gun violence in America. There was a time when Washington worked in a meaningful way to enact common sense gun violence prevention laws. That was due in no small measure to the efforts of James Brady and his wife, Sarah. To his family, friends, and colleagues, we extend our condolences."
Wyman must be hoping memories in Connecticut have faded. When Jim and Sarah Brady came to Connecticut in 1993 to persuade legislators to support an assault weapons bill, Wyman, serving her 4th term in the House, refused to be moved by their common sense arguments. When she had chance to join the bipartisan coalition for the bill, Nancy Wyman chose to support the coalition opposing the gun violence prevention law.
Politics mattered more to Wyman that public policy. Even noble Jim Brady, confined to a wheelchair and struggling to speak, could not move Nancy Wyman.
August 4, 2014 Comments Off
Spare a few moments to hear Franklin Roosevelt on the day of the battle and Ronald Reagan 40 years later. FDR wrote the prayer you hear him say as he announces to the nation that the liberation of France is underway.Let our hearts be stout.
A timeless inspiration.
June 6, 2014 Comments Off
Tom Foley won a convincing 1st ballot victory for the Republican nomination for governor. The Former ambassador to Ireland had enough votes to heave John McKinney over the 15% primary threshold on the end-of-ballot switches in the 4th Congressional District.
Danbury's Mark Boughton easily qualified for the primary, setting up a three way contest for August.
Team Foley thinks a three way primary will be less destructive than a head-to-head with Boughton. That strategy caused a bundle of Foley delegates to switch from Foley to McKinney, with Stamford providing a hefty 17.
May 17, 2014 Comments Off
She made it up. Penny Bacchiochi lied. Rival David Walker's campaign made no racist comments about Bacchiochi and her family. Walker has accepted her apology.
It is not often politicos see the unraveling of a malicious fantasist in two days.
May 16, 2014 Comments Off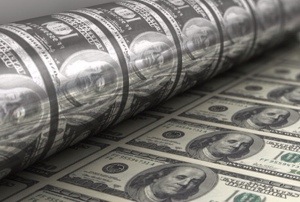 A tumultuous day of bombshells at Connecticut's Legislative Office Building, Daily Ructions has learned, with federal law enforcement officials swooping on House Republicans to inquire about printing contracts. Federal agents interviewed House Republican caucus members and staffers. Inquiry is said to involve business conducted with a politically connected Florida printing firm.
The investigation will put a damper on plans for House Minority Leader Lawrence Cafero (R-Frigidaire) to douse himself in quivering lips and other emotions as he announces next week he will be departing at the end of this term. He won't need to rehearse that quaver in his voice.
House Republican leaders are said to be huddling to try to determine a way forward through the wreckage that a federal investigation into shadowy political practices always leaves in its wake.
Interviews with legislators and other interested parties are expected to continue.
Federal investigators received an introduction to some of the Capitol village's unsavory ways during a 2012 investigation of the intersection of legislation and campaign contributions to former Speaker of the House Christopher Donovan's congressional campaign.
More as details emerge.
February 19, 2014 Comments Off
Republican gubernatorial hopeful Danbury Mayor Mark Boughton has selected Groton town council member Heather Bond Somers as his running mate in his bid for the party's nomination, Daily Ructions has learned. Somers is a former mayor of Groton. She was re-elected to the town council in 2011, while leading her party to its first local election defeat in thirty years.
The announcement of the Boughton-Somers ticket will come Tuesday in Groton. The first task facing Somers will be to raise $75,000 in contributions of $100 or less. Somers' other challenge will be to help Boughton chip away at rival Tom Foley's significant support in eastern Connecticut.
Somers had been considering a bid for secretary of the state.
January 27, 2014 Comments Off
Republican state chairman Jerry Labriola has told friends and members of the Republican State Central Committee that the cupboard is bare. Labriola has failed as a fundraiser in the political hothouse. He has been unable to tap into the vein of affluence that runs through the southwest corner of the state.
Until further notice, Labriola will be paid what he is worth, nothing. Zero.
November 27, 2013 Comments Off
The night belongs to Republican Erin Stewart. The New Britain Republican has defeated incumbent Tim O'Brien decisively in the race for mayor of that overwhelmingly Democratic city.
In Stamford, Democrat David Martin has defeated Republican former lieutenant governor Michael Fedele. Martin lost the same race in 2009.
Danbury's Mark Boughton has won a thumping re-election bid and can now concentrate on running for governor.
Republicans hold Enfield, a town with its own intense brand of politics.
A surprise in Windsor. Republicans have taken the board of education.
Simsbury's first selectman Mary Glassman, who has lost bids for governor and lieutenant governor, has won re-election with 53% of the vote. Republicans have won a 4-2 majority on the board of selectmen. Look for them to challenge the slippery Glassman going forward.
November 5, 2013 Comments Off