Category —
Uncategorized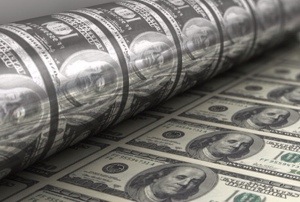 A tumultuous day of bombshells at Connecticut's Legislative Office Building, Daily Ructions has learned, with federal law enforcement officials swooping on House Republicans to inquire about printing contracts. Federal agents interviewed House Republican caucus members and staffers. Inquiry is said to involve business conducted with a politically connected Florida printing firm.
The investigation will put a damper on plans for House Minority Leader Lawrence Cafero (R-Frigidaire) to douse himself in quivering lips and other emotions as he announces next week he will be departing at the end of this term. He won't need to rehearse that quaver in his voice.
House Republican leaders are said to be huddling to try to determine a way forward through the wreckage that a federal investigation into shadowy political practices always leaves in its wake.
Interviews with legislators and other interested parties are expected to continue.
Federal investigators received an introduction to some of the Capitol village's unsavory ways during a 2012 investigation of the intersection of legislation and campaign contributions to former Speaker of the House Christopher Donovan's congressional campaign.
More as details emerge.
February 19, 2014 Comments Off
Republican gubernatorial hopeful Danbury Mayor Mark Boughton has selected Groton town council member Heather Bond Somers as his running mate in his bid for the party's nomination, Daily Ructions has learned. Somers is a former mayor of Groton. She was re-elected to the town council in 2011, while leading her party to its first local election defeat in thirty years.
The announcement of the Boughton-Somers ticket will come Tuesday in Groton. The first task facing Somers will be to raise $75,000 in contributions of $100 or less. Somers' other challenge will be to help Boughton chip away at rival Tom Foley's significant support in eastern Connecticut.
Somers had been considering a bid for secretary of the state.
January 27, 2014 Comments Off
Republican state chairman Jerry Labriola has told friends and members of the Republican State Central Committee that the cupboard is bare. Labriola has failed as a fundraiser in the political hothouse. He has been unable to tap into the vein of affluence that runs through the southwest corner of the state.
Until further notice, Labriola will be paid what he is worth, nothing. Zero.
November 27, 2013 Comments Off
The night belongs to Republican Erin Stewart. The New Britain Republican has defeated incumbent Tim O'Brien decisively in the race for mayor of that overwhelmingly Democratic city.
In Stamford, Democrat David Martin has defeated Republican former lieutenant governor Michael Fedele. Martin lost the same race in 2009.
Danbury's Mark Boughton has won a thumping re-election bid and can now concentrate on running for governor.
Republicans hold Enfield, a town with its own intense brand of politics.
A surprise in Windsor. Republicans have taken the board of education.
Simsbury's first selectman Mary Glassman, who has lost bids for governor and lieutenant governor, has won re-election with 53% of the vote. Republicans have won a 4-2 majority on the board of selectmen. Look for them to challenge the slippery Glassman going forward.
November 5, 2013 Comments Off
Hybrid Insurance Group, subject of a frantic search for a missing $670,000 in Hartford insurance premiums, is under investigation by the state's insurance department for four alleged violations involving premiums.
According to information provided by the insurance department:
July 11, 2013- Complaint filed by ARC Excess & Surplus lines regarding an outstanding balance of $250,000 owed to the company. The balance was eventually paid by CID examiners determined that Hybrid's response was not sufficient. Complaint was referred to CID for further investigation.
September 19, 2013- Complaint filed by Hartford Public Schools alleging premium payment of $670,000 was not made to two excess liability insurers-National Casualty Company and Starr Indemnity & Liability Company. complaint referred to CID fraud unit for further investigation.
September 25, 2013- Complaint filed by KK Insurance Agency, Long Branch, NJ alleging breach of contract over 5 premium payments totaling approximately $21,000. Complaint referred to CID fraud unit for further investigation.
October 1, 2013- Complaint field by Distinct Advantage Premium Finance, Inc. alleging failure to return $2,859.57 n unearned premium. Complaint referred to CID fraud unit for further investigation.
October 11, 2013 Comments Off
Thursday will see candidates and explorers releasing their early fundraising figures. State Senate Minority Leader john McKinney (R-Fairfield) jumped into the race for governor during the summer and has had some early success in the truncated period. He'll report around $38,000 in contributions capped at $100 each through September 30th, Daily Ructions has learned. That's not all. McKinney's campaign is expected to announce that in the first nine days of October, the eight term legislator raised close to $50,000 in qualifying funds. That puts McKinney at nearly $90,000, more than a third of the way to the millions in public funds the state program provides to each gubernatorial candidate who rings the $250,000 bell.
The strong fundraising start will silence doubters who question McKinney's commitment to making an energetic effort for the prized Republican nomination for governor to face disappointing Democrat Dannel P. Malloy.
Republicans Toni Boucher, Mark Boughton, and Tom Foley, exploring candidacies for governor, will also report fundraising figures. They are operating under the higher $375 contribution limit allowed under the rules for candidates exploring a race.
October 9, 2013 Comments Off
Former state Republican Party chairman Christopher Healy will not seek to return to the job he left two years ago. Healy made the announcement on Twitter Sunday evening. He will, he said, find other ways to serve.
June 23, 2013 Comments Off
Appellate Court Judge Carmen Espinosa has snagged an appointment to the state's highest court, Daily Ructions can report. The former federal prosecutor shared the news late this morning with friends and others by email. Formal announcement with Governor Dannel P. Malloy comes at 2 p.m.
January 7, 2013 Comments Off
Brandon McGee has scored an astounding victory in the rerun of the Fifth Assembly District Democratic primary. The Hartford Democrat defeated Windsor Democratic Town Committee leader Leo Canty 1094-942, according to unofficial returns.
October 2, 2012 Comments Off
This may make the other candidates uneasy. He still packs a punch with Democrats–even if he did want to extend the Bush tax cuts.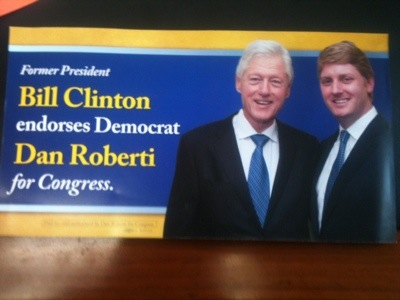 August 14, 2012 Comments Off