Category —
Uncategorized
Hartford Democrat Christopher Mattei has thought about it for a week and decided he has a better chance to become attorney general than governor. The ambitious former federal prosecutor and first-time candidate will make his announcement Monday at 11 a.m.
Mattei has chosen the steps of the state's Supreme Court on Capitol Avenue to meet the press. His inexperience is showing. Connecticut politicians have long treated courts as no-go zones for campaign props. Courts in the Constitution State are seen as places where the government should have no inherent advantage over the citizenry.
Attempts to politicize our judicial system flash all sorts of dubious signals. The first is what a clumsy transition Mattei is making from prosecutor to candidate. The second is that he is either getting terrible advice or ignoring wise counsel. The third is William Tong may have an easier time than party insiders have been predicting.
December 3, 2017 No Comments
John Shaban will announce today that he is a candidate for the Republican nomination for attorney general. The Redding Republican served three terms in the state House of Representatives. He represented the 135th District before running for Congress against Jim Hines in 2016.
Shaban will have no trouble meeting the 10-year practice rule that proved so lethal to Susan Bysiewicz in 2010. He is a partner at Whitman Breed Abbott & Morgan in Greenwich. He previously practiced at the New York and Stamford firm Kelly Drye & Warren.
November 28, 2017 Comments Off on It Begins. Shaban Will Seek Republican Nomination for AG.
From Republican gubernatorial hopeful:
"Friday night was a watershed moment in our state where it became crystal clear that struggling Connecticut taxpayers will not tolerate any more tax increases from Hartford," Herbst said.
"Connecticut residents have had enough of the business-as-usual attitude in Hartford that has brought our state's economy to its knees, driven businesses and residents out and suppressed wages and opportunity for hardworking taxpayers," Herbst continued.
"The plan, passed by both chambers, is imperfect but takes some significant steps in the right direction and would avert another massive tax hike," Herbst said, "and so I urge Gov. Malloy to reconsider his pledge to veto this budget."
"A veto from Gov. Malloy will embolden his insider allies in Hartford to make a renewed push for job-crushing tax hikes and allow the governor to slash municipal and education aid," Herbst warned.
"Most of all," Herbst said, "a veto would reaffirm the servile commitment of Democratic insiders in Hartford to putting the welfare of big labor special interests above what is right for Connecticut workers, families, businesses and retirees."
September 16, 2017 Comments Off on Herbst Calls Bipartisan Budget "Imperfect" "Watershed". Urges Malloy Not to Veto.
Thursday and Friday were historic days in modern Connecticut political history. On Thursday, the legislature's Democratic leadership imploded into incoherence as its members were appalled to discover they were expected to vote for a messy, greedy budget. The stampede left leaders undone and incapable of explaining the way forward for even a few hours at a time.
Friday afternoon saw a bipartisan response forming on the rubble of the previous day. It began with a Republican budget proposal–shaped by the Senate Republicans and eventually supported by House Republicans–that had been unveiled months before. The decisive moment, however, came when three Democrats voted for it, providing a wide margin of victory in the evenly divided upper chamber.
Early Saturday morning, after an extended and notably bitter debate, enough Democrats joined their House Republican colleagues to provide a majority for the Republican proposal.
Missing in action was the herd of Republican and Democratic candidates for governor. The next governor will have to live with the biennial budget that is finally adopted. The opening days of the new administration will be spent coping with the new budget and proposing one to follow it.
Budget decisions made this week–even with Governor Dannel P. Malloy's veto of the bipartisan budget–are of lasting significance. We have entered into a new era of consequences. The politically ambitious, who spend their days seeking to persuade party activitists of their ability to lead, have been hibernating. Some cowering. Those are not the hallmarks of leadership that seeks to lead the state through the many perils that await.
When will they find their voices and add specific ideas to this critical debate?
September 16, 2017 Comments Off on The Silence of Those Who Would Be Governor.
Ethically challenged Democrat Dan Esty is making calls in the aftermath of Kevin Lembo's Thursday retreat from the governor's race, Daily Ructions can report. The Cheshire Democrat's interest in a bid for the 2018 Democratic nomination for governor was revived when Lembo announced he would rather pursue his policy passions from the comptroller's office than in the state's highest office.
Esty served as Democrat Daniel P. Malloy's first commissioner of the Department of Energy and Environmental Protection. He was in the administration when it passed the largest tax increase in the state's history. Esty, who is married to the heiress and Fifth District U.S. Representative Elizabeth Esty, ran into trouble when he failed to disclose his lucrative relationship with Northeast Utilities (now Eversource) in his ethics filing required as a high-ranking administration official.
Esty may find public financing campaign rules a challenge. They do not allow transfers from the family fortune to campaign coffers, which proved so helpful to Elizabeth Esty in her 2012 bid for Congress. That may be why Dan Esty's initial calls have been to test his ability to attract party donors and fundraisers.
September 2, 2017 Comments Off on Eye on Esty. Former Malloy Administration Official Sniffing Around Race for Governor.
It's a return to the sidelines for State Comptroller Kevin Lembo. The two term Democrat abandoned his exploratory campaign for governor. Lembo announced he will seek a third term as comptroller.
Lembo has been seen often lately at lunch in Hartford with Democratic lieutenant governor and Malloy nodded Nancy Wyman. The Tolland Democrat has not announced her 2018 plans but is said to be receiving encouragement to run from people who would profit from the continuation of the Malloy administration.
August 31, 2017 Comments Off on Back to the Sidelines. Lembo Nixes Race for Governor. Will Seek 3rd Term as Comptroller.
He's in full-time. Thaddeus Gray has given up his job in finance to devote his full efforts to seeking the Republican nomination for State Treasurer. He made the announcement on Twitter.
https://twitter.com/thadgray18/status/896078533683888128
August 11, 2017 Comments Off on Thaddeus Gray Quits Job to Run for State Treasurer.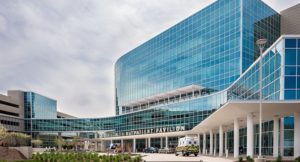 That $600 million for the University of Connecticut hospital and medical school was not enough. They forgot to renovate the general counsel's office. Here's the RFP for the job in Farmington.
UConn uses some highfalutin language on the role of office renovations. "The goods and/or services that UConn Health is seeking to obtain through this ITB will support UConn Health's missionof helping people achieve and maintain healthy lives and restoring wellness/health to maximum attainable levels."
Wait, there's more to remind you that UConn is detached from life in Connecticut as others live it. Here's a June RFP for outside counsel at the same University of Connecticut Health Center. When UConn hired a general counsel for the health center in ____, university general counsel declared, ""Brian is an important addition to the legal team at UConn.  He represents another example of increased collaboration between UConn Health and the rest of the University," says Orr. " By enhancing  our in-house legal capacity we can reduce our dependence on outside law firms and improve service to internal clients at all of our campuses."
That announcement was way back in December 2016.
Do you think someone could mention to UConn that the medical center continues to be a drain on state finances and that many of its doctors do not have enough patients to fill their days and provide a satisfying professional experience? Renovating the general counsel's office and hiring outside counsel will not change that.
July 28, 2017 Comments Off on Because at UConn It's Never Enough. Seeks Outside Counsel, Office Renovations at Health Center.
A record $145,000.00. That's what Shelton Mayor Mark Lauretti will report today in contributions to his second gubernatorial campaign. All funds qualify for the state's generous public campaign financing scheme, Lauretti told Daily Ructions this afternoon.
The long-serving Republican mayor said he had received contributions from 1,500 donors from the around the state, with donors concentrated in the New Haven, Bridgeport, Waterbury, Hartford, and, of course, Shelton areas.
Lauretti also got off to a fast start in his 2014 gubernatorial campaign, but he had trouble winning commitments from delegates. He did not qualify for the party primary, switched to the contest for lieutenant governor and failed to collect the signatures he needed to win a place on the primary ballot.
July 10, 2017 Comments Off on Lauretti Posts Record Number. All Qualifying Contributions.
Annalisa Stravato has ended her bid for a second term as vice chairman of the Republican State Central Committee. Stravato made the announcement in a lengthy letter released Monday night.
Here are the essential paragraphs:
"As we move forward into the municipal elections, as well as the tremendously important gubernatorial and statewide elections in 2018, it is absolutely imperative that our state party leadership team work hand in glove with each other. Unfortunately, it has become very clear that the Chairman's continued neutrality as to who serves as his Vice Chair, is an indication that he would prefer to have someone else serve in the role of Vice Chairman.
Therefore, even though my re-election is assured, I do not believe it is in the best interest of the Connecticut Republican Party, as we move forward into the most important election cycle in decades, that we have a leadership team in which doubt may exist within the Executive Committee. Therefore, I have decided to withdraw my name from consideration for another term as Vice Chairman of the Connecticut Republican Party."
Stravato, who became a citizen of the United States six years ago, claims the mantle of the first Connecticut Republican leader to support anti-immigrant Donald Trump's presidential campaign. She reached her decision to drop her re-election bid last weekend.
June 20, 2017 Comments Off on Stravato: Has Votes for Re-election but Withdraws. Blames Romano Silence.