Category —
Uncategorized
Frontline state prosecutors want an emergency union meeting to express their dismay at their union leaders' secret opposition to the reappointment of Deputy Chief State's Attorney Leonard Boyle. The rank and file were surprised by a Courant story revealing union leaders have written to the Criminal Justice Commission opposing Boyle's reappointment over his handling of an investigation of several prosecutors and the proliferation of non-dues paying, per diem prosecutors.
Prosecutors know something about getting their hackles up. On Monday the emails and recriminations were filling cyberspace. Angry prosecutors are using union rules to force an emergency meeting of the bargaining unit. Boyle is popular with many of the troops.
Union leaders blundered if they thought they would get a serious hearing of their complaints at the Criminal Justice Commission. The commission is chaired by relentless inside operator and Supreme Court justice Richard Palmer, a longtime Boyle friend. Palmer and Boyle are so close they joined together during the Rell administration to woo favors from chief of staff Lisa Moody at evening social gatherings at local watering holes. Thus judges were made and promoted. Boyle and Palmer have been through the fires together.
May 8, 2017 Comments Off on Prosecutors Mount Fightback Over Union Opposition to Boyle.
Republican Steve Obsitnik raised $108,727 in the first fundraising quarter of 2017. Obsitnik received contributions from more than 900 supporters in his bid for an unnamed statewide office that is expected to be governor.
"I am overwhelmed and very thankful for the support that I received from across Connecticut and excited to announce we exceeded our first quarter goal," said Obsitnik. "As I cross the state, two things are clear. First, voters are tired of sending the same people to Hartford who continue to make things worse. And second, that my record of creating innovative technologies, driving common sense solutions, and vision for a more competitive Connecticut, is resonating with voters."
The Westport resident is a decorated Navy veteran who served on a nuclear submarine. He earned an MBA from Wharton.
No word on how much haul Obsitnik's qualifies toward the $250,000 in small contributions necessary to ring the bell for Connecticut's generous public financing scheme.
April 9, 2017 Comments Off on Steve Obsitnik Explorer Raises $108,727 in First Quarter.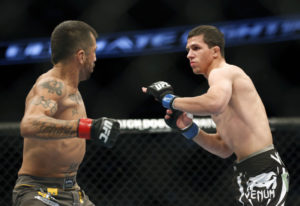 State Comptroller Kevin Lembo uses fellow Democrat state Senator Ted Kennedy, Jr., as a poster boy for bad behavior in campaign financing practices in a document obtained by Daily Ructions. The 39-page "Comptroller Policy Options 2017" appears to be more campaign plan than policy document. Lembo is expected to be a candidate for the 2018 Democratic nomination for governor.
The Lembo document identifies party committee expenditures for candidates as a "problem" and then shines a harsh light on Kennedy's 2014 campaign for the Senate when he was elected to his first term.
The unidentified author writes:
"The flagship example of how this change defies the spirit of Connecticut's prior campaign finance reform is Ted Kennedy Jr.'s campaign for State Senate back in 2014. Senator Kennedy participated in the CEP and received $95,000 in public funds. However, the state party then contributed an additional $205,000 to his campaign, following a donation of $40,000 made by Kennedy family members and colleagues to the state party.
A simple fix to this issue would be to undo the very minor wording change made in 2013 and re-establish the limits on contributions from state parties to legislative candidates participating in the CEP."
Some partisans may wonder where campaign finance falls in Lembo's responsibilities as comptroller.  Others may ask if this is "an appropriate use of state resources."
January 25, 2017 Comments Off on It Begins. Lembo Takes Aim at Kennedy Campaign Finances in Harsh "Policy Options" Document.
Photos from the Connecticut Conference of Municipalities meeting marking 50 years of whining. Municipal leaders may wonder how to explain this to local taxpayers.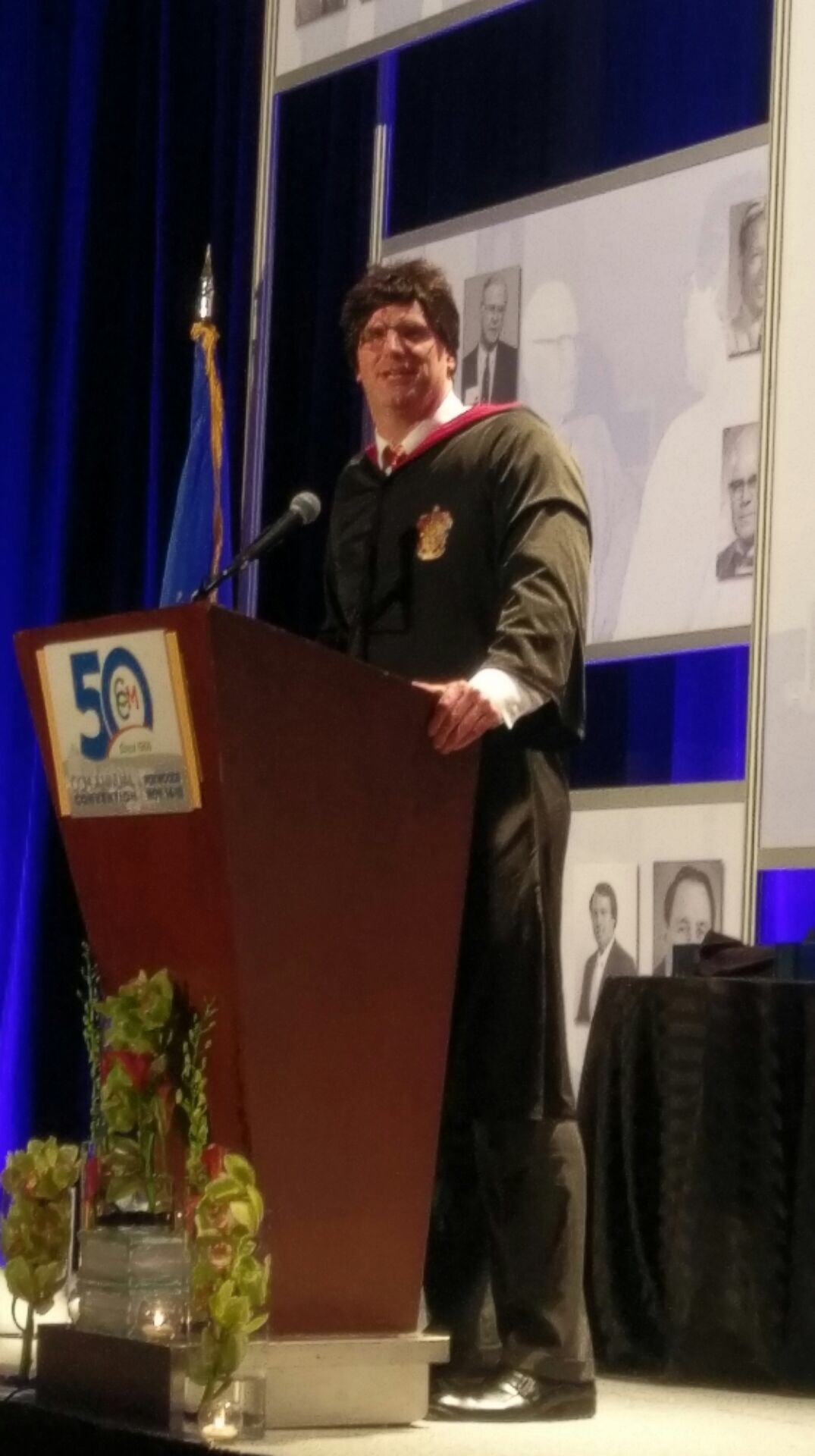 November 14, 2016 Comments Off on Towns Wasting Money on CCM Clowns.
Republican U.S. Senate candidate Dan Carter will have two spots on the November ballot. Independent Party rival John Price withdrew his disputed claim for the tiny party's spot Friday afternoon, clearing the way for Carter to preserve the party's status.
Secretary of the State Denise Merrill will have to move with some dispatch to secure the rights of Carter and the Independnt party by making sure each ballot reflects the state of party nominations and provides a full array of choices to voters.
September 30, 2016 Comments Off on Price Withdraws From Independent Line. Clears Way for Carter.
The Democratic Governors Association is meeting in Aspen. The beleaguered head of the money raising, influence peddling organization, Governor Dannel P. Malloy, has advice on how to cope with Connecticut's heat wave from his luxury perch in Aspen, where it's a delightful 70 degrees.
Here's Malloy's advice for those who haven't flown to Aspen and paid a big fee to sit in the audience at a bogus "policy panel."
GOV. MALLOY URGES PEOPLE TO TAKE PRECAUTIONS DURING EXTREME HEAT
Residents can call 2-1-1 to find their closest cooling center
(HARTFORD, CT) – With excessive heat forecasted to continue over the next few days and heat advisories issued for most of the state, Governor Dannel P. Malloy is asking people to take precautions and to call 2-1-1 if they need information on cooling centers in their town or city.
The current forecast is calling for hot and very humid conditions to continue today through Sunday with highs in the mid 90's and the heat index between 100 – 110 F range.
"High temperatures can be dangerous for your health, especially for the elderly, young children, and people who work outside," Governor Malloy said. "Remember to keep cool and follow common sense. Please drink lots of water, stay in the shade, and monitor those who are at greatest risk when temperatures are extremely high."
August 12, 2016 Comments Off on Advice From Aspen on Connecticut Heat Wave.
Members, Please join Chairman Romano for an URGENT conference call tonight at 6 p.m. All questions will be answered then. Please hold all questions and keep the matter confidential until the chairman has an opportunity to brief the committee tonight.
Thank you.
Here is the Conference Call Info:
Call in #:
712-432-1500
Access Code:
920965*
Sincerely,
Nicholas Stone
Political Director
Connecticut Republican Party
Office: 860-422-8211
Not receiving Connecticut Republicans email updates? Click here: http://eepurl.com/bxiVP9
The content of this email is confidential. Please use discretion.
August 10, 2016 Comments Off on Republican State Chair Holds Secret Committee Call Tonight at 6 pm. Discretion Required.
State Representative Jason Perillo has won his local primary by a staggering 10-1 margin. The Shelton Republican defeated Ruth Parkins 1,051 to 109.
The size of the victory may cause Perillo's local Republican tormentors to abandon their futile quest to harass and dump him.
August 9, 2016 Comments Off on Mittens By a Mile.
Republican U.S. Senate hopeful Dan Carter will head to Tel Aviv Sunday in search of facts. The three term state legislator announced his mission on Friday afternoon. Carter hopes to join the ranks of Republicans in Washington who are the Middle East's only democracy's most reliable supporters in contrast to the Obama administration's escalating hostility.
Carter announced his trip with this statement:
BETHEL, CT: Today, Republican US Senate Candidate Dan Carter announced he will embark on a fact finding mission to Tel Aviv, Israel.
"With so much uncertainty in the world I'm eager to travel to Israel to meet with leaders and dignitaries to discuss national security, and the global war on terror.
"My years of service in the military taught me that policies made from behind a desk or a politician's microphone don't always deliver desired results.
"I'm going to talk with leaders representing one of our nation's greatest allies to better understand how we can work together to solve some of the world's greatest problems."
Representative Carter arrives in Tel Aviv, Israel Monday and returns to Connecticut
June 25, 2016 Comments Off on Shalom: Republican Carter to Boost Bona Fides on Mission to Israel.
Expect the State Elections Enforcement to adopt the terms of its surrender to the state's Democtatic committee at a Wednesday morning. The SEEC is expected to end its investigation of illegal campaign spending by state Democrats on behalf of Democratic Governor Dannel P. Malloy's 2014 re-election campaign.
The SEEC will take the unusual step of ending its investigation before obtaining evidence it has deemed crucial to upholding its public trust. The commission has been engaged in an extended battle to obtain emails exchanged among Malloy and a host of party operatives.
What price betrayal? We will begin to find out on Wednesday.
June 15, 2016 Comments Off on SEEC Set for Wednesday Surrender.