Cook Report: It's a Toss Up.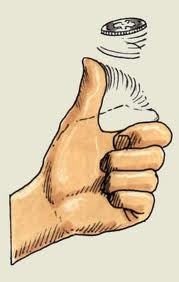 Welcome Instapundit Readers!
The sober, nonpartisan Cook Political Report updated its assessment of the Connecticut Senate race today, moving the contest between Democrat Richard Blumenthal and Republican Linda McMahon from Lean Democratic to Toss Up.  This will add to growing dread among Democrats that Mr. Blumenthal is letting this race slip away.  The change in rating will add to growing Republican enthusiasm for Mrs. McMahon as she becomes the more visible and confident candidate in the race.
Here's a summary from the Cook analysis of the race:
[Democrats] say that ultimately voters' concerns about McMahon's record will trump any concerns they have about President Obama's agenda. This, too, might be true to a degree. The larger point, though, is that with seven weeks left to go, McMahon has made this a race and Democrats' best efforts to stall her candidacy have not worked. This, of course, could certainly change as they start airing negative ads against her, but for now McMahon is in the hunt, handing Democrats a race in an expensive blue state that they weren't expecting. [Emphasis added.]
Calling the race, which Blumenthal lead by more than 40 points in January, a toss-up, may serve as a tonic for Republican insiders despairing over the defeat of front-running United States Representative Mike Castle to oddball Christine O'Donnell in Delaware's Republican Senate primary, making that seat a likely Democratic hold.