House Republicans in Turmoil as Feds Descend on LOB.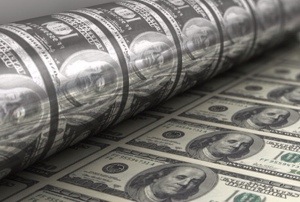 A tumultuous day of bombshells at Connecticut's Legislative Office Building, Daily Ructions has learned, with federal law enforcement officials swooping on House Republicans to inquire about printing contracts. Federal agents interviewed House Republican caucus members and staffers. Inquiry is said to involve business conducted with a politically connected Florida printing firm.
The investigation will put a damper on plans for House Minority Leader Lawrence Cafero (R-Frigidaire) to douse himself in quivering lips and other emotions as he announces next week he will be departing at the end of this term. He won't need to rehearse that quaver in his voice.
House Republican leaders are said to be huddling to try to determine a way forward through the wreckage that a federal investigation into shadowy political practices always leaves in its wake.
Interviews with legislators and other interested parties are expected to continue.
Federal investigators received an introduction to some of the Capitol village's unsavory ways during a 2012 investigation of the intersection of legislation and campaign contributions to former Speaker of the House Christopher Donovan's congressional campaign.
More as details emerge.