It Begins. Lembo Takes Aim at Kennedy Campaign Finances in Harsh "Policy Options" Document.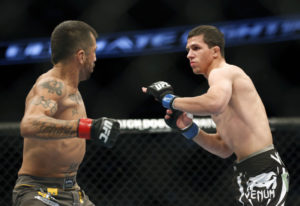 State Comptroller Kevin Lembo uses fellow Democrat state Senator Ted Kennedy, Jr., as a poster boy for bad behavior in campaign financing practices in a document obtained by Daily Ructions. The 39-page "Comptroller Policy Options 2017" appears to be more campaign plan than policy document. Lembo is expected to be a candidate for the 2018 Democratic nomination for governor.
The Lembo document identifies party committee expenditures for candidates as a "problem" and then shines a harsh light on Kennedy's 2014 campaign for the Senate when he was elected to his first term.
The unidentified author writes:
"The flagship example of how this change defies the spirit of Connecticut's prior campaign finance reform is Ted Kennedy Jr.'s campaign for State Senate back in 2014. Senator Kennedy participated in the CEP and received $95,000 in public funds. However, the state party then contributed an additional $205,000 to his campaign, following a donation of $40,000 made by Kennedy family members and colleagues to the state party.
A simple fix to this issue would be to undo the very minor wording change made in 2013 and re-establish the limits on contributions from state parties to legislative candidates participating in the CEP."
Some partisans may wonder where campaign finance falls in Lembo's responsibilities as comptroller.  Others may ask if this is "an appropriate use of state resources."