It Profits a Man Nothing to Give His Soul for the Whole World….But for an App?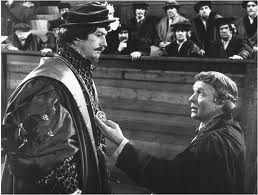 People do form strong attachments to their smartphone apps, but this may be the first instance of a candidate losing support over one.  Republican State Central Committeeman Mark Pappa loves the Buddha app so much he attached his support for United States Senate candidate Linda McMahon to it last year. This is not a serene tale.
"Here's the deal, if Linda wants my SCC [State Central Committee] endorsement, which I really do want to do, I want you to meet with me first on this. That's the caveat, which I hate to do, but you are really missing something here, and I feel Linda's chances of winning would be somewhat diminished with out [sic] the product, hence it makes it hard for me to endorse someone who's [sic] staff is not pursuing every option for her to win!!!!" Pappa wrote in an email to the campaign on October 17, 2011.
Daily Ructions will try to bring some order to a story stuffed with contradictions. According to Pappa, the Buddha social networking app is "being developed." The app is "great for people who have restraining orders," though it's not clear how that would work. Pappa says he has no stake in the app but learned of it through a friend of a friend who's an investor in it." How it would change the nature of campaigning in Connecticut was not clear when Pappa spoke of his October emails this morning.
Pappa said today he is "not endorsing anybody but probably won't be a member of the Republican Party much longer." He then amended that statement and declared, "I'm a Kie Westby guy. He's the only conservative in the race." Pappa, a Newington Republican, wouldn't say why McMahon is no longer a conservative in his estimation. He supported McMahon in 2010, he also supported Rob Simmons. During the convention roll call, Pappa voted for Simmons. When switches were allowed at the end, Pappa jumped to McMahon in a move that always leaves one side feeling betrayed and the other suspicious.
In his waning days as a Republican, Pappa proposed that the party's state central committee adopt a rule to require candidates to disclose financial connections to any delegates. The proposal took a drubbing on a recent committee vote. McMahon, however, says she'll abide by the spirit it. Pappa says the campaign threatened to release the email you've read about in this post if he didn't drop the idea. "I see behind the curtain what it's all about, and I don't like it."
Some wisdom of the Buddha for Pappa as he takes leave of politics: "The secret of happiness lies in the mind's release from worldly ties." There's an app for that.