It's Red Whine Time. Brown Rudnick Ritter Cafero Hold Annual Marketing Party. You're Invited.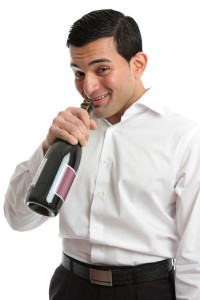 Why pretend? It's the yearly marketing event for the the Brown Rudnick Ritter Cafero merchants of influence. Clients and prospective clients will gather in Hartford Thursday night to witness a parade of players dropping by the annual party. Private invitations received by members of the permanent government had eyes rolling two weeks ago. With all the attention the unseemly axis between Brown Rudnick lawyer/lobbyist Thomas Ritter and his Brown Rudnick colleague House Minority Leader Lawrence Cafero have been getting in and out of court, insiders thought they might forego drawing more attention to themselves.
This invitation appeared in the legislature's daily bulletin on April 4th:
Brown Rudnick LLP cordially invites all legislators and staff to its annual reception on Thursday, April 11, 2013 at 6:00 P.M. at the Bond Ballroom, 338 Asylum Avenue, Hartford, Connecticut. For further information, or to R.S.V.P., please call (860) 509-6560 by Wednesday, April 10, 2013. Red Wine Night is in compliance with Connecticut ethics laws C.G.S. Section 1-91 (G) (10).
Note that the invitation does not say that the government relations arm of Brown Rudnick LLP invites all legislators and staff to the party. Where is the Chinese wall between law firm and lobbying group that Cafero often mentions? The one that kept Cafero ignorant of firm dealings with the Connecticut Resources Recovery Authority (CRRA) until his appointments to the board were needed. CRRA paid Brown Rudnick $2.8 million between 2006 and 2012. That's a lot of vino.
In case guests imbibe too much, the hosts have a block of rooms at a nearby hotel that will be available at a discounted rate.