Joe Aresimowicz's Very Bad Start.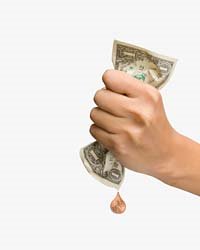 That didn't take long. House Majority Leader-elect Joe Aresimowicz won't assume his new job until January, but he's lost his way less than three weeks after fellow Democrats picked him to lead them. The Berlin Democrat is putting the squeeze on lobbyists to donate to a fellow Democrat's fundraising event for a Hartford football team.
Members of the permanent government are grumbling about an invitation to an event this week at a Hartford bar near the Capitol to raise money to pay to send the Hartford Hurricanes to compete in a Florida game. Aresimowicz writes that he hopes recipients of the message will join him and state Representative Douglas McCrory (D-Hartford) in supporting the team. Aresimowicz represents Berlin and Southington in the House.  "All donations big & small are accepted—please make checks payable to the Hartford Hurricanes Football Program," Aresimowicz tells lobbyists who will need his help and favor during legislative session that begins in January.
Names will be taken, lists made. The perpetual shakedown continues under a new regime.