Kickin' the Clouds Away.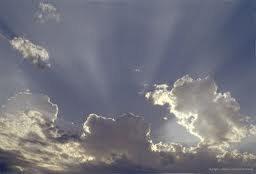 As the sun begins to set on State Treasurer Denise Nappier's 16 year tenure, Democrats and others have begun to ponder a successor to the erratic treasurer. Hartford Democrats have long thought they own the party nomination for the position that can sweeten a financier's balance sheet. One Adam Cloud, Hartford's treasurer and member of the politically grasping family, is said to possess visions of ascending to the job.
Others say not so fast. Meet a rising star of Democratic politics, Hamden Mayor Scott Jackson. The Ivy League alum enjoys many advantages, the most powerful of them may be that he hails from the New Haven area. New Haven provides vast margins for Democratic candidates and is conceded to feature the most effective get-out-the-vote operation in the state. Governor Dannel P. Malloy may not be able to win re-election even with a vigorous effort from New Haven. He would be doomed without the region's enthusiastic support.
Jackson makes his debut before a statewide audience in his somber role as chairman of Malloy's Sandy Hook Advisory Committee. It will reveal its recommendations on school safety and other issues on or before March 15th.