Malloy Appoints Comrade Palmer Commissar of Labor Department.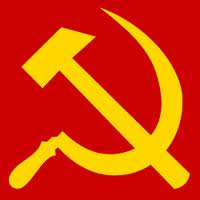 Communist Party USA honoree and supporter Sharon Palmer will serve as Governor Dannel P. Malloy's new Commissioner of the Department of Labor.  Palmer, head of the Connecticut branch of the American Federation of Teachers, will begin serving in her new position on October 5th.
In 2004, Palmer joined other labor leaders in celebrating the 85th anniversary of the founding of the Communist Party USA. She was honored at the event, according to The People's Weekly. Malloy's announcement of Palmer's appointment makes no mention of the honor pressed on her by the Communist Party.
Is this what it's come to?