Martha Dean Talks Trash About Ross Garber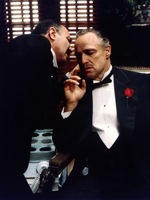 Leapin' lizards, the Republican campaign for attorney general got rough Friday at a Fairfield lunch of Westport party contributors.  Party-endorsed nominee Martha Dean let loose on her August 10th primary challenger, Ross Garber, before a group of 30 Republicans at the stately Patterson Club.
In addition to Dean and Garber, guests of the group included Jack Orchulli, Lisa Wilson-Foley, and Jeffrey Wright.  Each was invited to take a few minutes to make a pitch for support.  Garber began.  He was followed by Dean, who went on at some length, as is her custom.  She accused Garber of representing corrupt politicians and mobsters.  Dean got her crime bombs confused and even lumped Shelton Mayor Mark Lauretti in with the mobsters.
Garber represented Christopher Rayner, accountant to convicted racketeering Danbury trash magnate James Galante.  Garber never represented Galante. Rayner pleaded guilty to an array of charges in 2008 in conjunction with the sweeping investigation of price-fixing and other crimes in the notorious garbage business.  Garber also represented Lauretti when he was implicated but never indicted in a federal investigation of local developer James Botti.  The builder was convicted of fraud, but the jury deadlocked on bribery charges in a trial that concluded this spring.
Even the most hardened political audiences will squirm in their upholstered chairs when one candidate accuses another of being a mob lawyer.  But at the Paterson Club?  You can imagine.
This sort of shelling of Garber by Dean required a firm grip on the facts.  So Dean did herself serious harm when she lumped everyone with a vowel at the end of his name into the mobster category.  Dean, bloodied by her own attack, had to retreat when it was pointed out by Garber and others that Lauretti has never been associated with the mob.
No other candidate could compete with the impression Dean made in turning the friendly event into a battlefield.  Word of the mess she made has been making its way around Republican circles.