Mike Fedele: Still Thinking About Choice for Governor.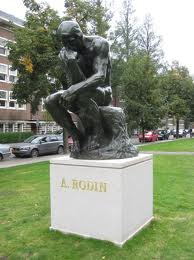 Ran into Lieutenant Governor Mike Fedele at the Governor's Prevention Partnership 20th Annual Governor's Luncheon.  The Farmington Marriott was bursting with an eclectic array of people who joined in honoring Mary Ann Hanley, the head of the state's Office for Workforce Competitiveness and juggler of many other jobs. The jaunty, upbeat LG was among those who spoke to the crowd of 250 of notables and notorious.  The invitation was issued by Governor M. Jodi Rell, who was not in attendance.  It was, after all, a Monday, Tuesday, Wednesday, Thursday, or Friday, so it may have been a reading day for Her Excellency.  She must be very well-read indeed.
Mr. Fedele, who made the August Republican primary for governor a close run thing, told the crowd he intends to continue his work with the Governor's Prevention Partnership and other causes after he leaves office in January. I knew Daily Ructions readers would be interested in his more immediate plans, so I asked the Stamford Republican if he will be making any announcements in the next two weeks.  About?  he wondered.  His choice for governor, of course.  "I'm still thinking about that," was his cheerful reply.  That made us two undecided voters in a state that's close to making up its collective mind.
The crowd was peppered with state officials who keep a close eye on budget numbers.  Don't believe any shifting projections of state revenues growing and the deficits far into the decade receding.  The most optimistic number for each of the next two years is $3.5 billion, and that's probably too sunny a view of what awaits the next governor.