Mike McDonald Considering Race for Secretary of the State.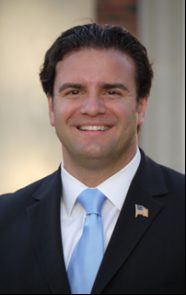 Windsor Republican Mike McDonald is "seriously considering" a bid for the 2014 Republican nomination for secretary of the state. McDonald, who is not seeking re-election to a third term on the Windsor town council this fall, is a member of the party's state central committee.
The 36 year old Windsor native said Friday he's been talking to party leaders and will make a firm decision on the race after November's municipal elections. McDonald unsuccessfully sought the 2012 Republican nomination for Congress in the First District.
Should he enter the race, McDonald would face Peter Lumaj, of Fairfield, for the nomination. Lumaj sought the 2012 Republican nomination for the United States Senate, running far behind delegate favorite Linda McMahon and former U.S. Representative Christopher Shays at the convention.