Murphy Stumbles on McMahon Footnotes. Huffington Post Declines Story. Campaign Retreats to Saturday Night Press Release After Shopping False Claims.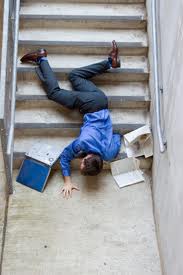 Democratic Senate hopeful Christopher Murphy stays on the backfoot after another unforced error. This time it's in the footnotes. The Murphy campaign has been flogging a story claiming Republican opponent Linda McMahon's jobs plan is a nest of plagiarized ideas. Among those approached, Daily Ructions has learned, was the reliably left wing Huffington Post. Senior Political Reporter and Politics Managing Editor Amanda Terkel gave the story a pass in an email to McMahon campaign manager Corry Bliss Saturday afternoon.
The email confirms that the Murphy claims are wrong. The appropriate citations are in plain sight on the McMahon website in the downloadable pdf of the plan McMahon has been touting for months. Here's the message, which suggests that a frank exchange of views preceded it.
Cory,
First off — we're not off the record, and I won't go off the record again with you on this after the way you spoke to me on the phone.
Below are the cached pages to the portions of Linda's website without the citations — although on her site, I notice they now have citations, so I assume that was changed at some point.
After you so politely informed me that the print version/pdf of her plan has had the citations all along, I won't be writing the story. (See how easy that was?)
Hope you have a wonderful day, and take a few deep breaths and listen to Enya or something.
-Amanda
Murphy has given himself one more reason to skip a promised hourlong appearance on WNPR, the state's public radio flagship. The footnotes were there all along. Maybe Murphy thought his wife was supposed to look for them and she thought he was paying his own mortgage checking them out. A fellow from a privileged background that includes prep school, Williams College, and law school could not have contrived to miss every class that touched on what a footnote is and where you find them. Footnotes are those little numbers that appear in the text alongside an idea or quotation. There is a corresponding number at the foot of the page (thus the name footnote) or the end of the document. A footnote is also something Murphy seems determined to become in his inept campaign for the state's open U.S. Senate campaign.
Murphy and McMahon meet in their first debate Sunday morning at 11 a.m. on WFSB.