October Surprise: Legislative Management Served with Federal Subpoena. Some Leaders Not Told That Feds Seeking Records.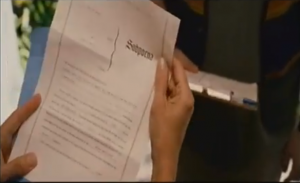 More trouble in the Connecticut legislature. Federal authorities served a subpoena on the Office of Legislative Management in the middle of October, Daily Ructions has learned. The document appears to have been seeking information about bonding legislation, that is, money. Legislative Management has obtained outside counsel to represent it.
A federal investigation of how the annual bonding package is constructed is bound to cause severe jitters in the Capitol village. Adding to that condition will be the gathering acrimony over when various legislative leaders were informed of the arrival and response to the subpoena.
You've been served. Updates as we receive them.