Arrest warrants for Hartford insurance agent Earl O'Garro reveal allegations of physical abuse and threats by O'Garro against his wife, Kendra O'Garro, at the couple's palatial Marlborough home. The arrest warrants on charges of assault, threatening and disorderly conduct paint a harrowing picture of life 83 Johnson Road.
Kendra O'Garro told a state trooper she feared for her life after her husband assembled his arsenal of guns in front of her and threatened to kill her, the warrant states. Kendra O'Garro turned the guns over to the state police.
Earl O'Garro is under investigation for failing to pay $670,000 in city of Hartford insurance premiums with funds wired to him last summer by City Treasurer Adam Cloud's office. O'Garro received $126,320 in a grant and loan package from the Governor Dannel P. Malloy's administration to move his office from Windsor to a Hartford building owned by the Cloud family.
You can read a pdf of the arrest warrants by clicking Earl O'Garro arrest warrants.
November 18, 2013 1:46 pm Comments Off
Earl O'Garro, the beleaguered Hartford insurance agent whose practices are the subject of a federal criminal investigation, was arrested in Marlborough on November 7th. Rivereast News Bulletin reports that O'Garro (or Ogarro, as he's referred to in the police blotter note) "was charged with third-degree assault, second-degree threatening, and two counts of disorderly conduct."
O'Garro has declined to explain what has happened to $670,000 in missing public funds wired to him by City Treasurer Adam Cloud's wife last summer for insurance premiums. O'Garro's business received $126,320 in state loans and grants in 2012 to move his business from Windsor to a Hartford building owned by the Clouds.
The story continues.
November 17, 2013 11:02 am Comments Off
The night belongs to Republican Erin Stewart. The New Britain Republican has defeated incumbent Tim O'Brien decisively in the race for mayor of that overwhelmingly Democratic city.
In Stamford, Democrat David Martin has defeated Republican former lieutenant governor Michael Fedele. Martin lost the same race in 2009.
Danbury's Mark Boughton has won a thumping re-election bid and can now concentrate on running for governor.
Republicans hold Enfield, a town with its own intense brand of politics.
A surprise in Windsor. Republicans have taken the board of education.
Simsbury's first selectman Mary Glassman, who has lost bids for governor and lieutenant governor, has won re-election with 53% of the vote. Republicans have won a 4-2 majority on the board of selectmen. Look for them to challenge the slippery Glassman going forward.
November 5, 2013 9:01 pm Comments Off
It is bad enough that millions will lose their current health insurance coverage under the Affordable Care Act. Now some lobbyists are out of big jobs. Not a good week to be working in Cigna's Washington, DC, operation. Heads, Daily Ructions has learned, have been rolling like its Paris in 1792.
In 2011, the State of Connecticut provided $50 million in benefits to Cigna in return for creating 200 jobs. The Bloomfield health insurance giant is not participating in the state's healthcare exchange.
November 5, 2013 3:36 pm Comments Off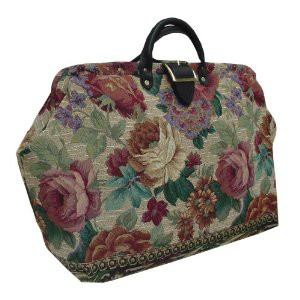 Chronic candidate Susan Bysiewicz is at it again.  The former secretary of the state is thinking of grabbing her carpetbag and landing on the unsuspecting people of the 33rd Senate District, Daily Ructions has learned. Bysiewicz has run unsuccessfully for the Democratic nomination for governor (twice), attorney general and the United States Senate. Her first truncated bid for governor was for the 2006 party nomination. In 2010, the Middletown resident and former state representative suffered a spectacular flameout in her race for attorney general when the state's highest court ruled unanimously that she did not meet the minimal qualifications for the job.
In 2012, she lost a Democratic primary for the U.S. Senate to Christopher Murphy, then a member of the U.S. House of Representatives, by a wide margin. In the state Senate race, Bysiewicz would face first-term incumbent Art Linares
The 12 town district includes Portland, the town Bysiewicz is said to be eyeing as her new home.
November 5, 2013 8:27 am Comments Off
Mayor Pedro Segarra's administration nixed an offer by beleaguered Hartford insurance agent to sell the city marine rescue insurance it didn't need early this year. O'Garro and lobbyist Christopher Cloud approached Segarra aide Jared Kupiec seeking to convince the administration to purchase insurance to cover costs associated with rescue operations on the mighty Connecticut River, emails obtained under the Freedom of Information Act reveal.
Kupiec looked into the matter and discovered the city had no need for the coverage. This may be what O'Garro meant when he described his business as providing hard to place coverage. He was having a tough time convincing city government to purchase insurance for which it had no need.
Cloud, brother of City Treasurer Adam Cloud, accompanied the once dapper O'Garro to at least one meeting with Kupiec.
November 4, 2013 2:46 pm Comments Off
Hartford's city government bowed to the rule of law today and released copies of the subpoena federal law enforcement officials served last week. The subpoena, available for review here, seeks a broad tranche of information pertaining to Hybrid Insurance, Earl O'Garro, Mayor Pedro Segarra, City Treasurer Adam Cloud, and city employee Jose Molleda.
Cloud declared last week that he's put this matter behind him. That's not likely, given the scope of the subpoena. He's likely to face some questions about his relationship with O'Garro and the missing $670,000 in Hartford premium payments that Cloud's wife wired to the elusive insurance wheeler-dealer last summer.
October 30, 2013 2:15 pm Comments Off
WNPR's Jeff Cohen is getting stonewalled. The law, however, is clear. Federal criminal subpoenas are not exempt from the Freedom Of Information Act. The public should not have to litigate this issue over and over. Hartford's city government prefers secrecy over lawful action in its attempt to cope with an exploding scandal over $670,000 in missing insurance premium funds and other dubious connections.
October 28, 2013 3:58 pm Comments Off
An unusual coda to the press announcement that Governor Dannel P. Malloy would be meeting with officials of First Niagara Financial Group for its mentoring program with the Governor's Prevention Partnership Monday at 9:30 a.m. Malloy, who normally does nothing but talk, was having no pesky questions today. The routine announcement stated in bold, "**NOTE:  This event is for photographs only, it is not a press conference."

Transparency is in retreat.
October 28, 2013 3:46 pm Comments Off
What a small and chummy town Hartford is. The scandal involving a state assistance, an insurance agency, City Treasurer Adam Cloud, lobbyist Christopher Cloud, the elusive Earl O'Garro and a missing $670,000 in city funds took a dramatic turn Friday with the news that the tangled mess has become the subject of a federal grand jury investigation.
These probes often make themselves felt in the most unexpected places. How O'Garro's insurance agency, represented by lobbyist Cloud, snagged $126,320 in a state grant and loan when O'Garro was in arrears in taxes may become one line of inquiry. O'Garro appears to have a connection to Connecticut's aggrieved first lady, Cathy Malloy. He serves as a member of the board of directors of the Greater Hartford Arts Council. Christopher Cloud is the president of the board. That organization hired Mrs. Malloy as executive director two years ago.
The commissioner of the Department of Economic and Community Development, Catherine Smith, lead the agency that provided the grant and defaulted loan to O'Garro's insurance agency to move from Windsor to 30 Lewis Street, Hartford. That building is owned by the Clouds. Sanford Cloud, father of Adam and Christopher, is the managing member of the entity that owns 30 Lewis Street. Sanford Cloud and Catherine Smith were colleagues when they both worked at Aetna, Daily Ructions has learned.
The eventful week draws to a close with questions far outstripping answers.
October 25, 2013 5:04 pm Comments Off