Here's what the interim principal Timothy Breslin of Avon High School sent by mistake to parents of students last week after Donald Trump defeated Hillary Clinton. The Courant has more on the convoluted story.
Yesterday throughout the day, I heard that a small number of students made comments in the aftermath of the victory of Donald Trump in Tuesday's election that some of you might have found unusually inappropriate or bigoted, or even threatening. If any of this happened, I am deeply sorry. 

As citizens of the United States, we will of course honor the outcome of the election. As you know, this is one of our most sacredly held democratic values. And another value, just as sacred, is that we do not tolerate bigotry. Bigotry is not a democratic value. And as I am sure you understand, your teachers, tutors, custodians, cafeteria workers, and every other adult in our school, and I will not tolerate it. Needless to say, you as students of this fine high school should not tolerate it either. 

Please understand that there is always room for disagreement, particularly with respect to matters of governance and politics. As you know from your history, our country has experienced far more intense disagreements than this one. And as you also know from your history, we have survived and in many instances grown stronger as a nation when these arguments have been settled. So now we are in a moment of deep disagreement in our nation, and there are many things to disagree on. But let us not disagree on this: 

Bigotry is not a democratic value and, as such, it will not be tolerated in our school. Rather, our great democratic value is our tolerance of each other and our occasional differences. Not only will we honor the results of the election, we will honor each other in our understanding of and care for each other. We will stand by each other. We will stand by our Muslim families. We will stand by our Asian families. We will stand by our Black families. We will stand by our same-sex parent families. 

(Say what a great highschool is and is not. 

Tell them, second, that you will honor the outcome of the election, but that you will fight bigotry. Tell them bigotry is not a democratic value, and that it will not be tolerated at your school. Tell them you stand by your Muslim families. Your same-sex parent families. Your gay students. Your Black families. Your female students. Your Mexican families. Your disabled students. Your immigrant families. Your trans students. Your Native students. Tell them you won't let anyone hurt them or deport them or threaten them without having to contend with you first. Say that you will stand united as a school community, and that you will protect one another. Say that silence is dangerous, and teach them how to speak up when something is wrong. Then teach them how to speak up, how to love one another, how to understand each other, how to solve conflicts, how to live with diverse and sometimes conflicting ideologies, and give them the skills to enter a world that doesn't know how to do this. 

Tell them bigotry is not a democratic value, and that it will not be tolerated at your school.

Teach them, third, how to be responsible members of a civic society. Teach them how to engage in discussion—not for the sake of winning, but for the sake of understanding and being understood. Students need to learn how to check facts, to weigh news sources, to question taken-for-granted assumptions, to see their own biases, to take feedback, to challenge one another. We need to teach students how to disagree—with love and respect. These skills will be priceless in the coming months and years as we work to build a democratic society that protects the rights of all people ― regardless of the cooperation or resistance those efforts face from the executive branch.

Say that silence is dangerous, and teach them how to speak up when something is wrong.

Finally, remind them ― to ease their minds ― that not everyone who voted for Donald Trump did so because they believe the bigoted things that he has said this year. Many of them voted for him because they feel frustrated with the economy, they feel socially left behind, and they are exercising the one power they have. We need to challenge Trump and his supporters to differentiate between their fears and the bigotry catalyzed by those fears.

In the aftermath of this traumatic election, I hesitate to even exercise my voice in this way. In the past year, I received hate mail and a death threat from white supremacists for blog posts like this ― blog posts that are, let's be honest, fairly insignificant expressions of personal opinion from a person with very little power. I am not a threat. And yet people have threatened me ― and my family ― for expressing my view that we should build a world in which all human beings can live freely in the wholeness of their identities. I fear that this kind of intimidation will only increase in the event of a Trump victory. I fear that it will worsen tomorrow ― as soon as I hit send ― if Trump supporters are emboldened in their aggression towards people with whom they disagree. And yet the only thing that makes me feel safe in this moment ― as I stare into the face of a possible of a Trump victory ― is to speak up and speak out, and to invite others to do the same.

Tell them, first, that we will protect them. Tell them that we have democratic processes in the U.S. that make it impossible for one mean person to do too much damage. Tell them that we will protect those democratic processes ― and we will use them ― so that Trump is unable to act on many of the false promises he made during his campaign.
November 16, 2016 3:05 pm Comments Off on Avon High School Interim Principal's Email.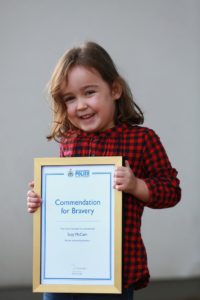 Some University of Connecticut Law School students are in a state over the election of Donald Trump. They are not alone. What sets them apart is that the future advocates and courtroom brawlers appear to have little faith in their ability to withstand the results of an election. There's a celebration of each other today at 5 p.m. to boost each other's flagging spirits. The announcement of the event includes a list of mental health resources for those wobbling under the weight of a presidential election.
Mental Health Resources: Please see the attached PDF which contains additional information and resources.
Time to buck up. So here's another suggestion. Gather yourselves and listen to this emergency call from Suzie McCash, a plucky 4 year old British girl who kept her wits about her when her doctor mother suffered anaphylactic shock at home.  She is remarkable.
November 16, 2016 12:05 pm Comments Off on A Suggestion for UConn Law Students: Listen to 4 Year Old Suzie McCash.
Photos from the Connecticut Conference of Municipalities meeting marking 50 years of whining. Municipal leaders may wonder how to explain this to local taxpayers.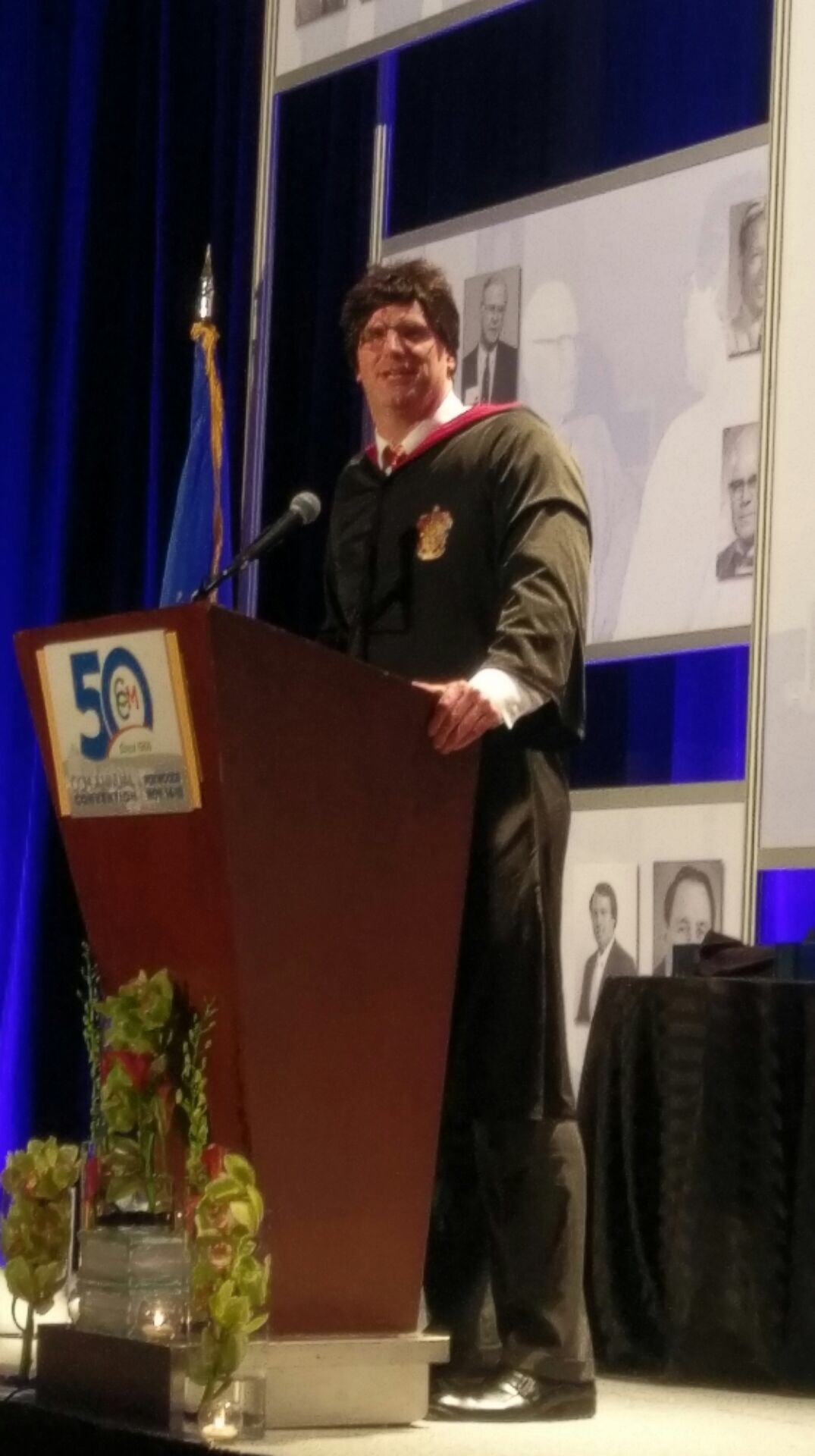 November 14, 2016 8:57 pm Comments Off on Towns Wasting Money on CCM Clowns.

A big day Tuesday at the Freedom of Information Commission as a case regarding a public agency's use of social media resumes before a hearing officer. The case involved a public agency's duty to preserve and make available those postings as routine public documents under Connecticut's far reaching Freedom of Information Act. The underlying matter arises out the application of state law to a Native American payday loan operation.
The hearing is likely to include where social media posts went and at whose direction or advice. Combustible stuff.
November 14, 2016 3:46 pm Comments Off on FOI to Hear Evidence on Landmark Case on Social Media as Protected Public Documents.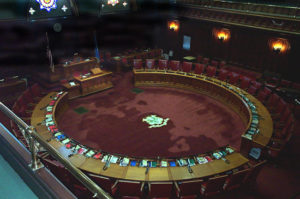 I remember well the last time an even split between Republicans and Democrats loomed over Connecticut's state Senate. For three days in November 1994, each side faced the prospect of an 18-18 division.Democrats in those fraught few days insisted there would have to be a comprehensive power sharing agreement that gave neither side an advantage if they won the only race in doubt.
A recount that delivered the 19th seat to the Republicans (discovery of an 80 vote error brought a rare win in the Democratic 3rd district) put an end to 72 hours of maneuvering by Senate Democrats, then led by William DiBella. The Hartford Democrat was not one to give ground on critical institutional matters when pressing a point for his own or his party's benefit.
The lieutenant governor has a role in the state Senate, but it is not as the 19th member of her party's caucus. It is far more limited. In the organizing meeting of the Senate, the lieutenant governor plays no part. The secretary of the state swears in the senators and then presides at the organizational meeting that follows. She has no vote. The senators organize themselves by electing one of their own as the chamber's leader. Then the lieutenant governor is invited to join the senators. In a gubernatorial inauguration year, the incoming lieutenant governor is usually otherwise engaged in the dreary inaugural parade ritual while the new Senate is sworn in.
Senate Democrats are in a high state of panic over the implications of a 50-50 split for their caucus budget. An even division of funds for the second half of the budget year will mean layoffs of its bloated staff and tears for a caucus that guards its privileges. Its appalling charade over the health of outgoing state Senator Andrew Maynard's precarious condition for the last two years was chilling proof of that.
Victorious Republicans, looking forward to more gains in 2018, appear ready to stand their hard-won ground and make January 4th a day of drama. If change is to begin, let it start then.
November 13, 2016 4:35 pm Comments Off on Not So Fast. Senate Democrats Lurch for Power Grab.
Silly Party faces off against Sensible Party.
November 8, 2016 4:18 pm Comments Off on Monty Python Guide to Election Night.
Democratic incumbent state Senator Steve Cassano is in trouble. The three-tern incumbent has not been able to match the energy of Republican challenger Lorraine Marchetti. Private polling has shown the Glastonbury Republican edging ahead in the final weeks of the long campaign.
Democrats cannot afford to lose the four-town district they have held for 20 years. They cannot turn to unpopular incumbent Governor Dannel P. Malloy for help. He is wildly unpopular with state voters. Instead, Daily Ructions understands, some voters in the district have received robocalls from President Obama boosting the tax increase-loving Cassano.
Congratulations to Marchetti for making this a race that requires the President of the United States to try to heave a tired Democratic incumbent across the finish line first–and endorse policies that continue to fail.
November 8, 2016 10:46 am Comments Off on Marchetti Rising. Obama Tries to Rescue Cassano With Robocall.

Trouble in Berlin, according to a union document provided to Daily Ructions. Union troops spent valuable GOTV time last week on House Majority Leader Joseph Aresimowicz's re-election campaign. Re-election should be a walk for Aresimowicz, who is expected to become speaker if Democrats retain their majority. That was before Republican Christopher Morelli, who was 18 years old when the campaign began, mounted a relentless door-to-door campaign for the suburban seat.
Aresimowicz is the House face of Democratic Governor Dannel P. Malloy's unpopular policies. An Aresimowicz defeat would call to mind the upset Kevin Witkos, now a state senator, scored when he defeated the Duchess of York, speaker aspirant Jessie Stratton, in their 2002 contest.
Volunteering to help Aresimowicz and others seen to be in close races could get a union foot soldier a cash prize:

A Morelli Win would send a powerful message to state Democrats and Republican House leader Themis Klarides, a close Aresimowicz associate.
November 8, 2016 10:23 am Comments Off on Jessie Stratton Redux? AFL-CIO Scrambles to Save Aresimowicz.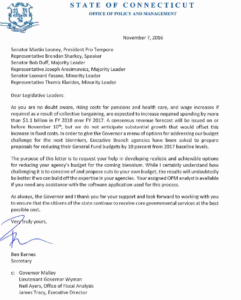 Put out more suggestion boxes. Malloy administration loyalist and budget chief Benjamin Barnes made an election eve request of legislative leaders for ideas on budget cuts. State employee salaries and benefits, according to the Barnes letter, will increase spending by $1.1 billion in the next budget year. There is no prospect, according to Barnes, of tax revenue covering this.
Here's one suggestion: Insist the legislature vote on the contracts and reject increases the public cannot afford. Here's another:  Negotiate contracts without salary increases. Barnes has his own team in place. Let them produce results that reflect the state of Connecticut's stagnant economy.
November 8, 2016 9:09 am Comments Off on The Permanent Crisis Continues. Barnes Seeks Ideas.
From Politico:
"CONNECTICUT — Hospitals in the state have filed a petition to CMS alleging that Connecticut is "illegally administering" its Medicaid program by paying inadequate rates for treatment and imposing a $556 million tax on providers. "Connecticut's Medicaid payment system has degraded to a point where provider payments are no longer sufficient to assure efficiency, economy, quality of care, and adequate access to care for Medicaid beneficiaries," the petition says. The state's hospital association and 20 hospitals also appealed a state court's ruling on the tax to a state Superior Court. The group's claim against the tax was denied by two state agencies last month."
Note that Yale is not included as a signatory to the petition. It recently won approval from state regulators to take over Lawrence and Memorial Hospital. You decide if that has anything to do with Yale's sudden satisfaction with Medicaid reimbursements.
November 7, 2016 3:04 pm Comments Off on ICYMI: CHS Petition Alleging Connecticut Illegally Administering Medicaid.