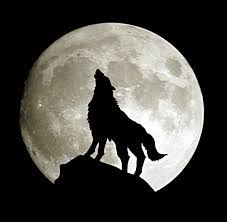 He's out. August Wolf, the disputatious Republican U.S. Senate hopeful, admitted Tuesday that he has fallen short on collecting the 8,000 signatures he needed to force an August primary. As of Tuesday afternoon, the Office of the Secretary of the State had 5,280 signatures for Wolf's failed effort. The 1984 Olympian fell short of the 15% required to qualify for a primary at the party's May convention after a year of campaigning.
Wolf's shambolic campaign organization was frequently in revolt against the erratic candidate.
Endorsed candidate Dan Carter, a three term state representative, proceeds to the autumn contest against incumbent Richard Blumenthal.
June 21, 2016 2:57 pm Comments Off on Wolf's Last Howl.
Expect the State Elections Enforcement to adopt the terms of its surrender to the state's Democtatic committee at a Wednesday morning. The SEEC is expected to end its investigation of illegal campaign spending by state Democrats on behalf of Democratic Governor Dannel P. Malloy's 2014 re-election campaign.
The SEEC will take the unusual step of ending its investigation before obtaining evidence it has deemed crucial to upholding its public trust. The commission has been engaged in an extended battle to obtain emails exchanged among Malloy and a host of party operatives.
What price betrayal? We will begin to find out on Wednesday.
June 15, 2016 9:52 am Comments Off on SEEC Set for Wednesday Surrender.
Out of adversity, creativity.  It's the Yankee way. One internet wag asks at a new site who is more popular than crony capitalist and Connecticut Governor Dannel P. Malloy.
June 10, 2016 2:12 pm Comments Off on New Site Wonders Who's More Popular Than Malloy.
Scattered reports suggest bitter Republican U.S. Senate hopeful August Wolf will fall short of the 8,079 signatures he needs to force a summer primary with party endorsed candidate Dan Carter, a three-term state legislator. Wolf's numbers are so paltry in many towns that he'll need enormous hauls of verified  signatures from Greenwich, Stamford, Norwalk, Fairfield and Danbury.
Wolf took a battering at May's Republican state convention as late entrant Carter swept the convention in a race Wolf entered a year before.
June 9, 2016 5:22 pm Comments Off on Wolf Struggling to Make Primary Ballot.
Pessimistic Connecticut voters are offering a harsh verdict on Governor Dannel P. Malloy's "new economic reality," according to a new poll from Quinnipiac University. The survey finds a meager 24% approve of the job the second term Democrat is doing. Just 16% approve of Malloy's handling of the state budget, an issue likely to continue to dominate state policy decisions.
The poll of 1,330 voters found only 28% satisfied with the state's direction, a new low.
June 8, 2016 6:21 am Comments Off on Q Poll: Malloy Enters Rowland Country With 24% Approval Rating.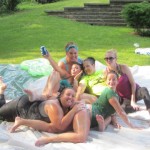 Earnest Republican John Board, according to his Facebook page, served as an intern to New Britain Mayor Erin Stewart from January of this year through May 16th. The Redding Republican performed a crucial task for the ambitious second term mayor: reserving domain names for a bid for higher office. In late December of last year, Board reserved four domain names for five years. The names, each conveying a grim future for beleaguered Connecticut, are erinstewartforct.com, stewartforct.com, stewartforgovernor.com, erinstewartforgovernor.com.
No word on how political domain collector Jason Perillo missed these.
May 24, 2016 9:24 am Comments Off on Not So Reluctant. Domain Names Point to Stewart Race for Governor.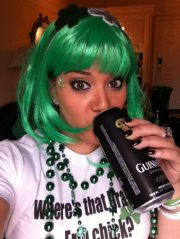 Dennis House had New Britain's Erin Stewart on Face the State last weekend. The second term mayor says she's not ruling out a run for governor in 2018, perhaps in competition with her friends volatile Tim Herbst (who had trouble getting re-elected as first selectman in Trumbull last fall) and Mark Boughton, two-time gubernatorial hopeful and longtime mayor of Danbury.
Expect Stewart's announcement that she thinks she could handle the state's top job to exacerbate tensions among the trio. Herbst and Boughton require no additional reasons to continue their loathing of each other, but Stewart has found a way to ratchet the tensions.
May 19, 2016 10:08 am Comments Off on Dennis House Elicits a Sobering Announcement from Erin Stewart.
A letter from Head of School Shelia Culbert to the Loomis Chafee community. This could not have been easy to write.
May 17, 2016Dear Members of the Loomis Chaffee Community,

For the past century, we have educated students to be their best selves and to serve the common good. We have a proud legacy, which is the reason that this letter is particularly painful to write. You may have seen recent stories in the Boston Globe on sexual misconduct at independent schools. These stories have become all too common, and I wish I could report to you that there have been no such incidents at Loomis Chaffee. Unfortunately, we know that is not the case. In addition, there may be cases of which we are not aware and consequently there may be alumni suffering in silence.

As a school, we have a responsibility to our current and former students—as well, of course, to future students—to embrace our mission to be our best self and to serve the common good, which includes a commitment to be supportive of victims of abuse, to ensure that their concerns are heard, and to acknowledge the hurt caused. Accordingly, the school has hired the law firm of Cowdery & Murphy to review those cases of which we are aware, as well as to investigate any new allegations that may come to light. We encourage anyone who may wish to report an incident of sexual misconduct, regardless of when the incident occurred, to contact me directly at 860.687.6215 or sculbert@loomis.org or our investigator at Cowdery & Murphy at 860.922.5362 or loomisinquiry@cowderymurphy.com. The school has also engaged Nancy Rankin (860.687.6216; nrankin@loomis.org) our counseling consultant, to provide advice for any victims of sexual abuse at the school. It can be difficult to raise such issues, but I promise that if you reach out to us, you will have our full support. I expect this process to take several months, and I will report back once it is complete.

The decision to undertake this investigation was not made in haste. After much discussion, we concluded that while the school complies with all federal, state, and local laws with respect to prevention, reporting, and investigation of sexual misconduct, we have an obligation to find and address instances or allegations of sexual misconduct at Loomis that may have gone unreported to us or were never fully addressed. We join with many of our peer schools and others in welcoming increased public attention to such matters so as to hold individuals and institutions accountable where needed and to help prevent such behavior here and elsewhere.

In the May 8 Globe article, St. George's alumna Anne Scott stated, "There's an important opportunity for independent schools right now. It is not about protecting the image. It's about using this as an opportunity to transform how we talk about and deal upfront with something that all these years we've buried." She is right; we must examine our past and confront any incidents of abuse. I thank you in advance for your help with this investigation; I know that we will become a stronger community as a result.

Sincerely,

Sheila Culbert
Head of School
May 18, 2016 5:06 pm Comments Off on Loomis Chafee Investigates Sexual Misconduct at Tony Prep School.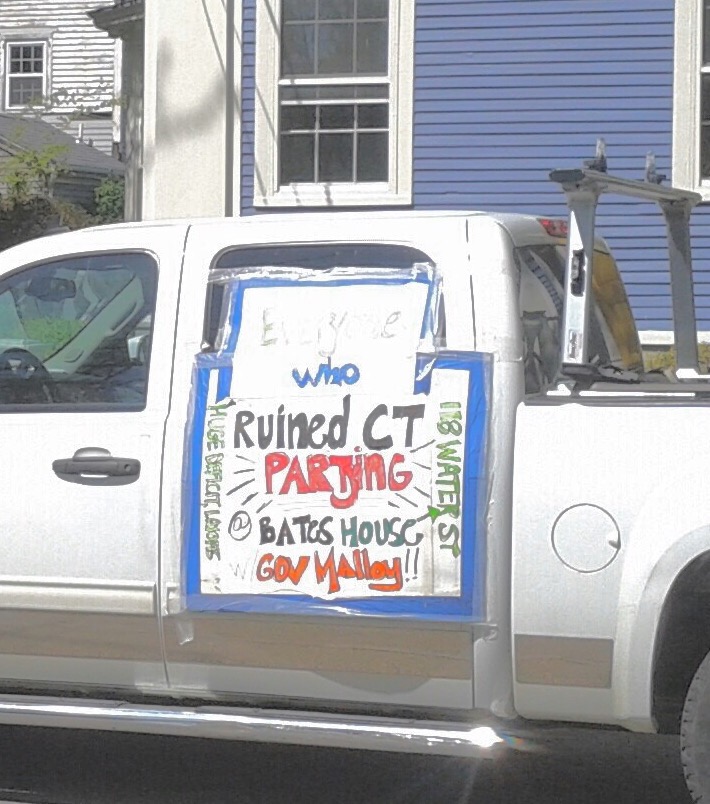 There's a fundraiser this afternoon in the 18th Senate District for Democratic hopeful Timothy Bowles. The event hosted by Governor Dannel P. Malloy crony Scott Bates. The sign on the truck summarizes the guest list. Bowles must be having trouble reaching the $15,000 threshold to qualify for public funding of his campaign.
May 15, 2016 2:24 pm Comments Off on A Greeting for Stonington Democrats.
When your candidate for president is this: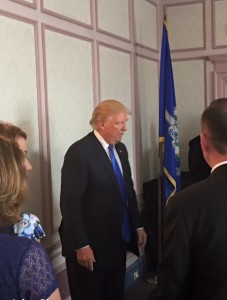 You forfeit your right to complain about tactics like this: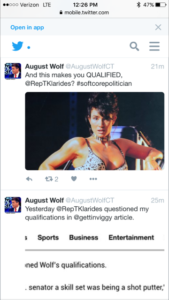 One could argue that state Representative Themis Klarides's support for loathsome demagogue and misogynist Donald Trump invited candidates like August Wolf to engage in the sort of Trumpian attack he launched from Twitter. She abandoned her few standards in April and this is the result.
May 12, 2016 1:48 pm Comments Off on Wolf Gives Klarides the Trump Treatment.