Hartford Democratic mayoral hopeful Luke Bronin's campaign fundraising practices may have gone several steps too far in his avaricious hunt for contributions, Daily Ructions has learned. People with business before the city's Planning and Zoning Commission have been startled to receive solicitations from Bronin's campaign around the time they appear before before the PZC, which is headed by Sara Bronin, the candidate's spotlight-loving spouse.
The grumbling about the Bronin tactics has grown louder as Sara Bronin's public role grew in her husband's Democratic primary campaign contest against incumbent Pedro Segarra.
Some land use professionals and others who appear before the city's PZC worry that the Greenwich plutocrat's aggressive fundraising will grow worse should Bronin, as expected, win Wednesday's showdown. Bronin, after all, holds a degree from the Dannel P. Malloy School of Relentless Fundraising. The use of grudges and vendettas are notorious features of that curriculum.
September 11, 2015 3:54 pm Comments Off on Never Enough: Intersection of Bronin Fundraising and Zoning Causing Dismay.
The Mashantucket Pequot and Mohegan Indian tribes will hold a public ceremony Thursday in Hartford to ink a joint venture deal to build a casino in northern Connecticut, far from tribal lands. The tribes are acting under legislation passed earlier this year that gives them the exclusive right to build the slot barn intended to compete with a new MGM casino and resort in nearby Springfield, Massachusetts.
The Mohegans cared little about Connecticut casino revenues when they made a failed bid for a Boston area casino. The Pequots are deeply involved in a proposal to build a $650 million casino in New Bedford, Massachusetts. That casino would also threaten gambling revenues in Connecticut.
The slot barn–and the fierce opposition to it from MGM–could cause the Bureau of Indian Affairs to take a close look at Connecticut's lucrative and unprecedented compact with both tribes. That review holds the potential of some serious reversals in fortune for the flow of money from the tribes to the state's general fund. Thursday's ceremony is one more reckless roll of some gold-plated dice.
September 9, 2015 4:50 pm Comments Off on Massachusetts Casino Hopefuls to Sign Connecticut Deal. Risky Agreement Could Cost State Plenty.
Underdogs unite. Popular Connecticut Republican Heather Bond Somers has endorsed Republican presidential hopeful Carly Fiorina, the former Hewlett Packard chief.
Somers won a surprise victory in the 2014  Republican primary for lieutenant governor over two others, the endorsed candidate and former state Senator John McKinney's running mate. Florin has been enjoying a steady rise in a buffet of polls since her strong showing in the August 6th cocktail hour debate of seven Republican hopefuls who had not scored high enough in polls to make the main event of ten rivals later that evening.
In her endorsement of Fiorina, Somers declared in a written statement, "Through hard work, innovation, and natural leadership, Carly Fiorina rose from a secretary of a small, nine-person firm to the CEO of the largest consumer technology company in the world. Her experience and business savvy are just what we need in Washington."
Somers' tenure on Groton, Connecticut's town council included two years as mayor. She is a member of the state's Commission on Economic Competitiveness.
September 1, 2015 12:29 pm Comments Off on Somers Endorses Fiorina in Republican Presidential Contest.
You going to get this at Harvard Business School? Not likely, mate.
August 27, 2015 4:32 pm Comments Off on An Old Fashion Investment Strategy for a Tumultuous Week.
The Senate Democratic caucus is looking for someone to protect their members from the press. The job pays between $75,000 and $85,000 a year, according to the posting. Applicants are not required to be Democrats.
August 27, 2015 3:51 pm Comments Off on Senate Democrats Seek Deputy Buffer. Salary Range: $75k-$85k.
A dozen legislators have been putting the squeeze on lobbyists to attend a fundraiser today for embattled incumbent Hartford Mayor Pedro Segarra's re-election campaign. Democrats Ed Gomes, Gary Winfield, Toni Walker, Juan Candelabra, Robyn Porter, Ernie Hewitt, Edwin Vargas, Victor Cuevas, Chris Roasario, Ezequiel Santiago, Hilda Santiago and Minnie Gonzalez are sponsoring the event at the Red Rock Tavern in Hartford today at 5:30 p.m.
The suggested contribution to the event ranges from $100 to $1,000.
Segarra has fallen far behind his patrician opponent from Greenwich, Luke Bronin, in fundraising for the September Democratic primary. Segarra stalked out of the Democratic endorsement convention in July when it became clear the party organization had turned on him four years after giving the incumbent overwhelming support.
August 26, 2015 4:04 pm Comments Off on Legislators Seek Lobbyist Contributions for Segarra Campaign.
If the trend continues at UConn Law School, Connecticut Democrats may not need to enact a mileage tax to pay for transportation and other projects. A more than 1/3 drop in first year enrollment from 2014 to this year ought to mean significant savings for the state's taxpayers.
TaxProf Blog has the story.
August 18, 2015 2:38 pm Comments Off on UConn Law School Enrollment Tumbles.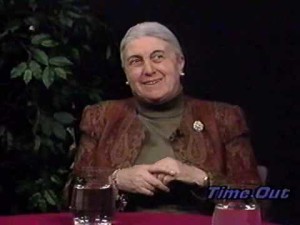 Nine term former state Representative Julia Wasserman, 90, died early Tuesday morning. The Newtown Republican did not seek re-election in 2008, though she kept her oar in public service with a seat on the state Board of Pardon's and Paroles.
Born in Germany, Julia escaped the Nazis as a girl when a maid in her parents' home smuggled her into Switzerland not long after Kristallnacht in 1938.
She was a glorious polymath and an original in every way.
August 18, 2015 7:28 am Comments Off on RIP: Julia Wasserman
Connecticut's Legislative Commissioner's Office is advertising for a new leader. The job entails many responsibilities with all sorts of benefits. Here's the posting.
The deadline for applications is September 2nd. The salary ranges from $133,000-$193,000.
August 13, 2015 2:58 pm Comments Off on Job Posting: LCO Looking for New Leader With "Teambuilding Skills"
State Senator Kevin Witkos (D-Canton) has called on Central Connecticut State University to begin termination proceedings against poetry professor and criminal recidivist Ravi Shankar.
Here's the beginning of Witkos's letter, which he sent today:
I am writing to you asking that termination proceedings begin immediately against one of the professors at Central Connecticut State University. 
On July 29, 2015, Professor Ravi Shankar was charged with 3rd degree larceny at a Home Depot in Middletown.  This is not Mr. Shankar's first incident with law enforcement.  In fact, Mr. Shankar has prior convictions for driving under the influence, reckless driving and interfering with an officer. Additionally Mr. Shankar committed offenses against the university by fraudulently utilizing school equipment and theft through the improper use of a credit card.  This case was investigated by your own police department.  The charge was a felony to which Mr. Shankar served time in prison to complete his court imposed sentence.  I am also aware that there are two additional pending cases in the judicial system that involves Mr. Shankar.  These two cases are for driving with a suspended license and evading responsibility in an accident. 
August 7, 2015 2:38 pm Comments Off on Witkos Calls on CCSU to Terminate Poet Shankar.