Darien Republican Jack Orchulli announced Monday night on his Facebook page that he's seeking the Republican nomination for state treasurer. The former Michael Kors fashion partner was the 2004 Republican nominee for the United States Senate against Christopher J. Dodd in his last successful bid for re-election. Orchulli was the 2010 Republican candidate for state comptroller. He lost to Kevin Lembo.
Orchulli joins Trumbull's Tim Herbst and C. Robert Eick in the competition to face 4-term incumbent Denise Nappier in the November election.
February 10, 2014 4:05 pm Comments Off
Rumbling among Capitol village denizens about the O'Garro/Cloud defaulted state loans. The Courant reported that Ron Angelo, deputy commissioner at the Department of Economic and Community Development was eager to the point of reckless in overriding sensible colleagues to lard public funds on Earl O'Garro's failed Hybrid Insurance Group.
Emails obtained by the newspaper reveal O'Garro's bid for more taxpayer money was pushed by lobbyist Christopher Cloud, who appealed to Angelo to get the loan done despite O'Garro being in arrears on his first loan from DECD. Angelo intervened and took care of the deal. The Courant notes that one email exchange includes Angelo copying Cloud lobbying partner Tony Camilliere on the "I'll take care of it" message that paved the way for O'Garro to get a $500,000 loan as his business was unraveling. Why bother to email Camilliere? Angelo could have opened a window at his Wethersfield home and shouted the news to Camilliere. They live several houses apart on the same street and are said to be quite friendly.
It's nice when neighbors get along and have common interests, but it does not make for sound public policy.
February 6, 2014 11:45 am Comments Off
This driver was texting for miles while driving along the Potomac Tuesday morning, a witness tells Daily Ructions. Memories fade (and there are a lot of older male lobbyists in Washington, so it's easy to confuse them) but he looks familiar.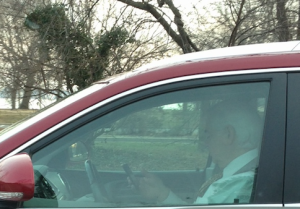 February 4, 2014 12:34 pm Comments Off
September 2012 in Montego Bay, Jamaica.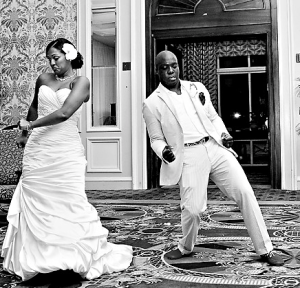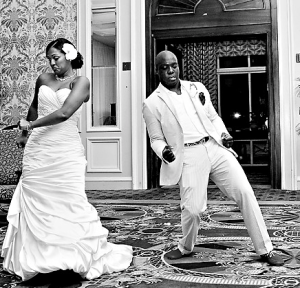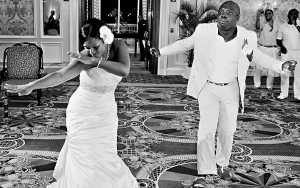 January 31, 2014 9:57 am Comments Off
Turn up the volume and listen to U.S. Representative Michael Grimm (R-NY)  threaten polite Michael Scotto of NY1. Connecticut cable systems ought to carry NY1.
January 29, 2014 9:14 am Comments Off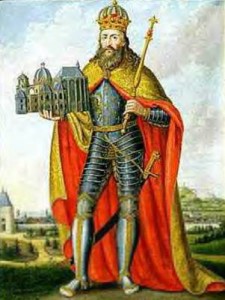 Republican state treasurer hopeful Charles Robert Eick, also known as Bob Eick and Charles Robert Eick, Jr., made thousands in donations to Christopher J. Dodd's presidential and United States Senate campaigns. In addition to working in the movie business, Charlemagne Eick was in the financial business for more than two decades. Readers may recall that Dodd, before he disgraced himself with his personal financial dealings, was a favorite of financial industry poobahs when he was head of the Senate Banking Committee. Eick donated more than $8,000 to a variety of Dodd campaigns. This may call into question Eick's policy, financial and political judgment.
Nowhere to Go indeed.
January 28, 2014 3:16 pm Comments Off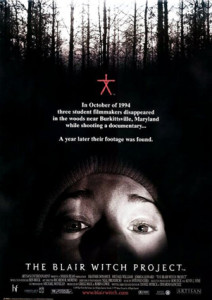 Ridgefield movie producer Charles Robert Eick will seek the Republican nomination for state treasurer, Daily Ructions has learned. Eick will face popular Trumbull First Selectman Tim Herbst in the contest. The winner competes with erratic incumbent Democrat Denise Nappier.
Eick has begun making the rounds of political events. He attended a January state party fundraiser in New Haven and was squired about by lobbyist and former Rowland era party chair Chris DePino, a worrisome sign for some stalwarts. DePino was an early booster of Democrat John DeStefano's 2006 bid against Republican Governor M. Jodi Rell.
Here's Eick's IMDb page. Wags will be able to make sport of some of the titles.
Eick has declined to speak with Daily Ructions.
January 28, 2014 12:12 pm Comments Off
Republican gubernatorial hopeful Danbury Mayor Mark Boughton has selected Groton town council member Heather Bond Somers as his running mate in his bid for the party's nomination, Daily Ructions has learned. Somers is a former mayor of Groton. She was re-elected to the town council in 2011, while leading her party to its first local election defeat in thirty years.
The announcement of the Boughton-Somers ticket will come Tuesday in Groton. The first task facing Somers will be to raise $75,000 in contributions of $100 or less. Somers' other challenge will be to help Boughton chip away at rival Tom Foley's significant support in eastern Connecticut.
Somers had been considering a bid for secretary of the state.
January 27, 2014 10:01 pm Comments Off
Beleaguered Hartford insurance broker Earl O'Garro has a crowded schedule of court appearances arising. He's in trouble for not paying employees at his restaurant and also his collapsed insurance agency, Hybrid Insurance Group. There are also criminal matters pending against him in Superior Court in Manchester, arising out of a nasty domestic dispute. O'Garro was on the docket last week for acts alleged to have occurred in August and October. The Marlborough bon vivant did not show. The court took notice. This is a way to double down on one's mushrooming troubles.
Federal investigators are looking into the disappearance of $670,000 in insurance premiums wired to O'Garro last summer by Hartford City Treasurer Adam Cloud's office.  That's likely to find its way to a federal court room under all sorts of scenarios making a gaggle of public figures nervous.
January 27, 2014 12:17 pm Comments Off
WNPR's Jeff Cohen continues to peel the onion in the Cloud/O'Garro scandal. He finds that Tonya Healis was a consultant to City Treasurer Adam Cloud's 2011 campaign before joining Earl O'Garro's Hybrid Insurance Group. (By the way, where is that missing $670,000 Mrs. Cloud wired to O'Garro?)
A Cloud spokesman of some note says Cloud had nothin' to do with O'Garro hiring Healis.
And what was that New York hotel room bill all about? Could someone 'splain that while we await answers to other questions? There's this, but the Cloudy O'Garro alliance always seems to involve wheels within wheels. Why couldn't Adam Cloud make his own hotel reservation in new York?
January 24, 2014 2:33 pm Comments Off