Fifth CD Republican hopeful Bill Stevens ballyhoos his "military, international business, finance, and energy industry background." The novice candidate may want to go easy on his energy industry experience with this article from 2010 making the rounds of delegates.
It tells the unsettling tale of a bankruptcy alleging shenanigans at a wind power company involving, among others, Stevens and his wife.
Stevens, who has struggled to raise money for his campaign, has been escalating email attacks on frontrunner Clay Cope, first selectman of Sherman. Now in mimicking loathsome demagogue Donald Trump, Stevens appears to want to make bankruptcy a Republican virtue.
May 6, 2016 4:33 pm Comments Off on Stevens Business Record Becomes Ripe Target as Newtown Republican Step Up Attacks on Cope.
Newtown Republican Matt Maxwell today ended his race for the Republican nomination for Congress in Connecticut's 5th District. The rookie candidate made a favorable impression on delegates and town committee members across the sprawling district. He was not able, however, to compete with the momentum of frontrunner Clay Cope.
In his gracious and optimistic statement, Matthew wrote, "I believe Clay Cope will do well in this election cycle." Maxwell promised to stay active in Republican politics.
May 5, 2016 11:53 am Comments Off on Maxwell Exits 5th CD Race, Praises Cope.
General Assembly

Amendment

February Session, 2016

LCO No. 5062

*HB0558505062HRO*

Offered by:

REP. CARTER, 2nd Dist.

REP. CANDELORA, 86th Dist.
| | | |
| --- | --- | --- |
| To: Subst. House Bill No. 5585  | File No. 421 | Cal. No. 286  |
"AN ACT ESTABLISHING AND FUNDING A STATE PARKS SUSTAINABILITY ACCOUNT. " 
Strike everything after the enacting clause and substitute the following in lieu thereof:
"Section 1. Section 30-19f of the general statutes is repealed and the following is substituted in lieu thereof (Effective July 1, 2016):
(a) An in-state transporter's permit for alcoholic liquor shall allow the commercial transportation of any alcoholic liquor as permitted by law. The annual fee for an in-state transporter's liquor permit shall be one thousand two hundred fifty dollars.
(b) No person, corporation, trust, partnership, incorporated or unincorporated association, [and] or any other legal entity except: (1) The holder of an out-of-state shipper's permit issued pursuant to section 30-18 or 30-19; (2) the holder of a manufacturer's permit issued pursuant to section 30-16 other than the holder of a manufacturer's permit for a farm winery; [and] or (3) the holder of a wholesaler's permit issued pursuant to section 30-17, shall transport any alcoholic beverages imported into this state unless such person, corporation, trust, partnership, incorporated or unincorporated association or other legal entity holds an in-state transporter's permit and the tax imposed on such alcoholic liquor by section 12-435 has been paid and, if applicable, the tax imposed on the sale of such alcoholic liquor pursuant to chapter 219 has been paid.
(c) An in-state transporter, when knowingly shipping or delivering wine directly to a consumer in this state, shall: (1) Ensure that the shipping labels on all containers of wine shipped directly to a consumer in this state conspicuously state the following: "CONTAINS ALCOHOL—SIGNATURE OF A PERSON AGE 21 OR OLDER REQUIRED FOR DELIVERY"; (2) obtain the signature of a person age twenty-one or older at the address prior to delivery, after requiring the signer to demonstrate that he or she is age twenty-one or older by providing a valid motor vehicle operator's license or a valid identity card described in section 1-1h; and (3) not ship to any address in the state where the sale of alcoholic liquor is prohibited by local option pursuant to section 30-9.
(d) Each holder of an in-state transporter's permit for alcoholic liquor issued pursuant to this section that knowingly transports alcoholic liquor into this state shall file a report with the Department of Revenue Services, in an electronic format prescribed by the Commissioner of Revenue Services, not later than the fifteenth day of the month following the month during which the transport is made. The report shall include the name of the person, corporation, trust, partnership, incorporated or unincorporated association or other legal entity filing the report, the period of time covered by the report, the name and business address of each consignor of the alcoholic liquor, the name and address of each consignee of the alcoholic liquor and the date of shipment or delivery of the alcoholic liquor. The Department of Revenue Services shall provide a copy of the report, upon written request, to the Liquor Control Commission and the Commissioner of Consumer Protection.
(e) Notwithstanding any provisions of this section, all functions required of the Department of Revenue Services under this section shall be performed within available appropriations.
[(d)] (f) Any person convicted of violating [subsections] subsection (a), (b), [and] (c) or (d) of this section shall be fined not more than [two] one thousand dollars for each offense. "
This act shall take effect as follows and shall amend the following sections:

Section 1

July 1, 2016

30-19f
May 3, 2016 9:37 pm Comments Off on As a Legislative Session Ends Weasels Work for the Rat.
General Assembly
Amendment
February Session, 2016
LCO No. 5825
*HB0555005825HDO*
Offered by:
REP. VARGAS, 6th Dist.

REP. GONZALEZ, 3rd Dist.

REP. ARCE, 4th Dist.

SEN. COLEMAN, 2nd Dist.

SEN. GOMES, 23rd Dist.
| | | |
| --- | --- | --- |
| To: Subst. House Bill No. 5550  | File No. 536 | Cal. No. 338 |
"AN ACT CONCERNING VARIOUS REVISIONS AND ADDITIONS TO THE EDUCATION STATUTES. " 
After the last section, add the following and renumber sections and internal references accordingly:
"Sec. 501. (NEW) (Effective from passage) Notwithstanding the provisions of chapter 167a of the general statutes, a member of the Connecticut teachers' retirement system may purchase, in accordance with the provisions of subsection (c) of section 10-183e of the general statutes, up to four years of credited service in the teachers' retirement system for such member's service as a member of the General Assembly, provided such member shall not receive credit for service in the state employee retirement system pursuant to section 2-8r of the general statutes for the period that such member has purchased credited service in the teachers' retirement system. "
May 3, 2016 3:22 pm Comments Off on This is What a Rat Looks Like.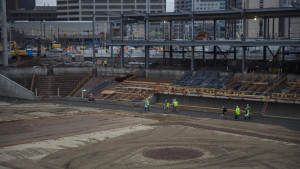 Sergeant Blumenthal has gone Washington on us. The first term U.S. senator does not want a repeat of 2010 when he put $2 million of his own fortune into his campaign. The Greenwich millionaire and Democrat is hawking tickets at $1,000 each to attend a May 24th game at Nationals Stadium between the Nationals and the New York Mets.
What reason would someone in Washington have to spend $1,000 on a ticket to go to a game with Richard Blumenthal? It might have something to do with influence.
Blumenthal is expected to win a second term with little trouble from Connecticut's hobbled Republicans. It would not have hindered him to have brought all those high rollers to Dunkin' Donuts Stadium whenever it opens.
May 2, 2016 11:56 am Comments Off on What About the Yard Goats? Blumenthal Charges $1,000 a Ducat for Washington Nationals Fundraiser.
Imagine Connecticut is staying busy in these fraught times.
Here are a few things it's been doing and has planned:
Imagine CT's Steve Obsitnik was keynote speaker at The Refinery (Good for CT): The Refinery is an incubator focused on women-led entrepreneurs, founded by Janis Collins and Jennifer Gabler with Steve's help and it celebrated its 2nd anniversary on April 28th in Stamford. Since 2000, over 57% of college graduates have been women, yet less than 3% of venture capital investment goes to women-led businesses. The Refinery has helped raise over $7M for over 30 companies. Steve discussed the need for a robust ecosystem. Please refer any women entrepreneurs you know to The Refinery.
Events:
1. Imagine Connecticut Going East to Old Lyme/New London
Purpose: Introduce and engage new people to Imagine CT while sharing our vision and solutions for CT. Please forward this to other people you know in this area. 
Date/Time: Friday, May 20th 9 – 11 am
Location: Old Lyme Country Club, 40 McCurdy Rd, Old Lyme, CT 06371
Hosts: Randy Nixon & David Mathus

2. Norwalk Meeting w/ CT Commissioner of Economic Development – Early June date TBD
Purpose: A. IC update on the budget crisis and B. Catherine Smith, CT Commissioner of Economic Development will be presenting to IC about CT's future and taking Q&A. This is as important as our meeting with budget director, Ben Barnes last fall. 
Date/Time: Friday, June 3rd or 10th (TBD)
Location: Norwalk Inn, 99 East Ave, Norwalk, CT 06851
Hosts: Steve Obsitnik & David Mathus
May 2, 2016 11:04 am Comments Off on Imagine Connecticut, Harbor For Determined Optimists.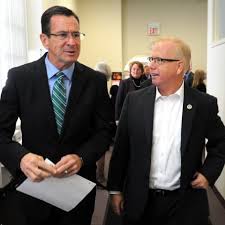 Danbury Republican Mark Boughton has issued a call for Republicans to unify behind loathsome demagogue Donald Trump. Boughton, who unsuccessfully sought the Republican nomination for governor in 2010 and 2014, made a memorable public appearance with Democrat Dannel P. Malloy a few days before Malloy won a second term in 2014. Loyalty has at least two faces.
April 28, 2016 8:59 am Comments Off on Mark Boughton Calls for Party Loyalty–This Year.

House Minority Leader Themis Klarides (R-Derby) discovered her tipping point for supporting loathsome demagogue Donald Trump in Tuesday's Republican primary. Klarides, according to the Hartford Courant, was "partly swayed by distaste for a deal that Cruz and Kasich cut over the weekend to try and block Trump's path to the nomination." Her fleeting disdain for a deal between rivals was too much. She decided she'd support the candidate who wants to punish women who have abortions. She had perviously criticized the real estate developer for his treatment of women.
The Klarides doctrine won't stand. Capitol observers continue to note how close Klarides has become to her opposite number, House Majority Leader Joseph Aresimowicz (D-Berlin). The Derby Republican and Berlin Democrat raised eyebrows when a photograph of them together appeared as Aresimowicz's profile picture on his Facebook page. The public display of the alliance raised further concerns among Republican troops and officers that at least one Democrat has a line into a source useful information about GOP intentions that gets shared with him long before the House Republican.
April 27, 2016 2:48 pm Comments Off on Klarides Condemns Consorting.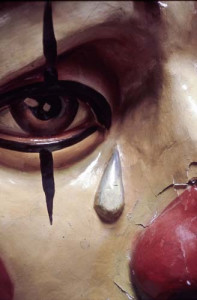 Nix tears from the list of negotiating tools available to Senate Democrats to heave a budget across the finish line before the legislature adjourns on May 4th. The tears, nevertheless, have been flowing. On Monday, a gaggle of Senate Democrats let their leaders know that they were not onboard with a new proposal to close the gaps that keep appearing in spending plans as revenue reports disappoint.
The leaders need 18 votes and Democratic Lieutenant Governor Nancy Wyman as a tie breaker to get a budget through the upper chamber. The challenge is corralling those 18 votes for a tough budget that Governor Dannel P. Malloy will not veto. That's not one of the alternatives. Some Democrats are resisting going on record for a budget that makes cuts that will not be in the final version of whatever the legislature manages to cobble together fixes to next year's ballooning deficit.
Enough Senate Democrats at Monday's caucus refused to be stampeded into a vote that leaders had to cancel their trip to Malloy's office to let him know they were ready to vote. Confused negotiations continue.
April 27, 2016 10:54 am Comments Off on Tears Not Moving Senate Democrats.
Not a good day for 5th CD hopefuls and Newtown Republicans Matt Maxwell and Bill Stevens. Their 10-member hometown delegation to the congressional nominating convention will support Sherman First Selectman Clay Cope.
Maxwell and Stevens have struggled to raise money and snag delegates in the contest to face incumbent Democrat Elizabeth Esty. The Newtown rebuff won't help the two ambitious locals. Cope has raised more than both and appears to be on course for a decisive first ballot win when delegates meet in May to select a nominee.
Credit popular Newtown First Selectwoman Pat Llodra with vouching for Cope's virtues as a candidate and local leader.
April 27, 2016 8:07 am Comments Off on Cope Sweeps Newtown Delegation, Hometown Candidates Suffer Embarrassing Shutout.