If you listened to or just heard others talking about the recently concluded first season of the Serial podcast, you'll want to tune into Colin McEnroe's WNPR show at 1 p.m. We'll be talking about the phenomenon of the series that has enthralled millions of listeners as reporter Sarah Koenig investigated the 1999 murder of Baltimore high school student Hav Min Lee and conviction of her fellow student and ex-boyfriend Adnan Syed.
Colin expects Rabia Chaudry, the person who persuaded Koenig to take on the case, to join us by phone for part of the program.
December 19, 2014 10:27 am Comments Off
Malloy legal counsel Luke Bronin will join the Hartford office of law firm Hinckley Allen in January as a resident partner. Bronin, a Hartford resident, is expected to make a bid for the Democratic nomination for mayor in next year's contest.
December 17, 2014 9:01 am Comments Off
Establishment-loving Connecticut Business and Industry Association (CBIA), an insurance agency tarted up as a business advocacy group, has a new hire. Former state legislator Brian Flaherty, a Watertown Republican, has been hired for a top job that includes government relations.
CBIA has been a flaccid presence in Connecticut's long economic struggle with twilight. Some argue it has been worse, an abettor of policies harmful to a dynamic state economy.
Flaherty will be its Senior Vice President for Public Affairs. The current holder of the position has been making more than $400,000 a year, according to documents filed with the IRS.
December 12, 2014 10:17 am Comments Off
Governor Dannel P. Malloy ends his first term and begins his second with a hospital crisis across from Waterbury to Rockville. Tenet Healthcare Corp. dropped its complicated bid to buy five hospitals. Tenet was in advanced negotiations to purchase Waterbury Hospital, St. Mary's Hospital, Bristol Hospital, Manchester Memorial Hospital and Rockville Hospital.
Negotiations collapsed Thursday. The way forward in a changing healthcare industry is not clear. Observers expect that absent a dramatic restructuring of the five hospitals, as many as three will not be able to continue as constituted.
Conditions put on the Waterbury and St. Mary's deal by state healthcare regulators are said to have been too onerous for Tenet, the final frustration in two years of them.
December 11, 2014 5:42 pm Comments Off
State Republicans will meet in Manchester this evening at 6 p.m. to signal if they want to maintain their position as one of the most unsuccessful Republican organizations in the nation. You'll know that's the path they have chosen to stay on if failed party chairman Jerry Labriola manages to herd the sheep into an executive session to discuss his many embarrassments.
If there are as many serious contenders to replace Labriola as chinwagging activists claim, this will be the first night for them to reveal themselves and act. They can band together to resist Labriola's scheme to move the meeting into secret session and banish guests from Manchester's Adams Mill. That would force Labriola to explain paying a salary summer and fall to a party committee employee who was precluded from doing work for the party at a crucial time—an election campaign.
In the absence of action from state central committee, two Republican town committees have passed resolutions calling on Labriola to resign. If other Fairfield County town committees follow the lead of Wilton and Redding, Labriola's party-funded frequent flyer card will be cut off.
Tonight's meeting in the City of Village Charm need not be a Night of the Living Dead.
December 10, 2014 3:53 pm Comments Off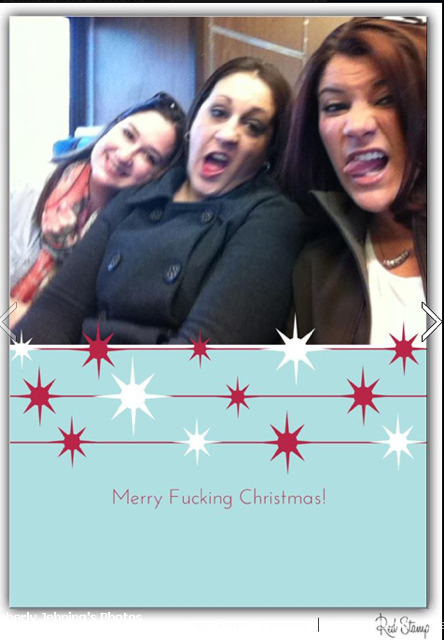 December 10, 2014 10:57 am Comments Off
No glad tidings from Governor Dannel Malloy's office for Hartford mayor Pedro Segarra today. Malloy counsel and Hartford resident Luke Bronin is leaving the bunker at the end of the governor's current term. Bronin said in a statement today that "his heart remains in public service."
This is bad news indeed for Segarra, who has struggled in Hartford's top job. Bronin has been scoring well in the buzz primary among Hartford insiders as they contemplate who might challenge the befuddled incumbent. Bronin is new to Hartford politics but he brings resources and connections that would help him navigate the transaction-based Hartford political culture in a 2015 bid for the Democratic nomination for mayor.
December 9, 2014 12:19 pm Comments Off
These are embarrassing times at Central Connecticut State University.  The school's administration is struggling to explain the wreckage done to its standards, competence and judgment by its astounding mishandling of Professor Ravi Shankar's prison poet affair.
Here's an chirpy email from November 18th:
"The Faculty Senate and the Office of the President are pleased to invite you to attend an Open Forum on Tuesday, December 9 at 3:05 p.m. in the Constitution Room of Memorial Hall. The Open Forum is an opportunity for faculty and staff to engage in informal conversation and discussion (sic) any topic, question, or issue that may be of interest or concern. Refreshments will be available. We hope you take advantage of this opportunity to join us."
The invitation was extended by Jack Miller, President, and Stephen Cohen, President of the Faculty Senate.
Yesterday morning, Miller's office sent this forlorn announcement:
"Please note that tomorrow's Open Forum has been cancelled. We will be scheduling two open forums during the spring semester."
December 9, 2014 11:48 am Comments Off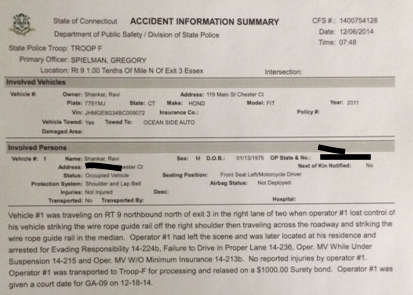 There he goes again. Prison poet and Central Connecticut State University professor Ravi Shankar has been arrested again. Readers may recall that Shankar was promoted to a full professorship last summer by the state university system's Board of Regents while he was in and out of a state hoosegow in an unusual arrangement that allowed Shankar to accommodate his teaching schedule while serving time.
Shankar was arrested this weekend on a variety of charges arising out his alleged flight from a highway accident scene on Route 9 in Essex, Connecticut. A state police report obtained by Daily Ructions alleges that Shankar's 2011 Honda Fit careened across the highway, striking wire rope guide rails on both sides of the two lane northbound travel portion of the road. The report continues, Shankar "had left the scene and was later located at his residence and arrested for Evading Responsibility 140224b, Failure to Drive in the Proper Lane 14-236, Oper MV While Under Suspension 14-215, and Oper. MV W/O Minimum Insurance 14-213b."
Shankar is scheduled to appear in court on December 18th.
December 7, 2014 10:57 am Comments Off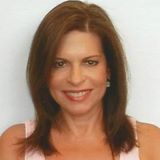 Leora Levy, the Greenwich Republican who heads the state party's fundraising efforts, is expressing an interest in becoming the next party chairman. Levy has been contacting Greenwich donors, an important constituency in the isolated circles that steer the state party organization into the shoals. As the chief fundraiser for the party and a popular figure in Greenwich, Levy enjoys a singular position to turn off the flow of money to the state party committee and force a decision on the fate of failed incumbent chairman Jerry Labriola.
Levy possesses a stirring background, having fled from totalitarian Cuba as a girl. You can read her account of her life here.
December 4, 2014 10:16 am Comments Off