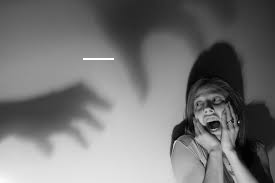 Governor Dannel P. Malloy's baffling Medicaid cuts are causing revelations, confusion, and strife throughout the state's far-flung and complex healthcare system. ECHN head Peter Karl asked his friends last week at AFT (which represents some of the state's unionized nurses) to condemn the cuts and their impact on Manchester Memorial Hospital and Rockville Hospital. An internal debate ensued.
Here's the internal analysis provided by influential union lobbyist Jennifer Berigan  to AFT colleagues in a September 22nd email:
If we take a stand against these cuts for ECHN, that would directly contradict the position we took last nighr on these cuts for Windham.
We should also consider that publicly opposing the cuts could cause problems with our relationship with the Governor.  He hates Peter Karl and if we side with Karl on this issue, we could create a lot more drama for ourselves and our members on just about anything, not just hospital funding. He is very thin skinned and he holds grudges. It's that simple.
We have also been railing against hospital CEO compensation.  Opposing cuts may also contradict that position.  I understand that Karl is on the lower end of that compensation scale, but we have to be consistent across the state.
If a public statement is preferred I would suggest that it be very broad and mild – we are concerned about how these cuts may impact patient care and those who provide it.
Jennifer Berigan, AFT Connecticut
Sent via the Samsung GALAXY S®4
Note that this is a Malloy friend and ally writing. Fear holds a prominent place in state government, poisoning rational and civil discourse. Hospital patients–or those denied care–will pay a fearsome price for this ugly, frightened cult of personality that has taken root. Berigan describes herself on Twitter as an "ultraprogressive". In her email, Berigan sounds like an ordinary hack, giving more weight to small interests over the larger public good.
September 28, 2015 3:55 pm Comments Off on Union Big: Malloy "Very Thin Skinned and He Holds Grudges."
A call for a special legislative session to address Medicaid cuts. Hartford Hospital President and CEO Elliot Joseph's letter to the useless Connecticut Hospital Association must have been a scorcher.
Here's his angry letter to hospital corporators.
To Hartford Hospital Corporators:
Gov. Dannel P. Malloy's decision to slash Medicaid payments once again will hurt patients and the state's economy. In all, Hartford HealthCare stands to lose an additional $41 million—all through the stroke of the governor's pen on a Friday afternoon, without any consultation, discussion or vote.

The sudden and unexpected nature of this latest cut speaks to the absolutely reckless fiscal policy of Connecticut—a state that chooses to treat hospitals as drains rather than drivers of our state's still struggling economy.

The state budget that lawmakers fought over and enacted just three months ago has suddenly been found insufficient by the governor. The cuts have fallen precisely on the very same Medicaid funding that was partially restored in budget negotiations in recognition of our struggling hospitals throughout the state.

Friday's cut brings to $129 million the cumulative amount that HHC has lost in anticipated state funding over just five years. This relentless environment makes it increasingly difficult for us to continue making investments in programs and services that enhance access to quality care. In the end, everyone loses—the people we serve, the people we employ and the economy of our state.

We are calling on our state legislators to convene a special session of the General Assembly to review this decision and restore the funding. Please join us in speaking out. You may use this link to contact your legislator:https://votervoice.net/hhc/campaigns.

Sincerely,

Elliot Joseph
President and Chief Executive Officer
September 23, 2015 1:46 pm Comments Off on Hartford Hospital CEO Elliot Joseph Is Furious.
Secretary of the State Denise Merrill issues a short statement on the fate of flailing Bridgeport Mayor Bill Finch's attempt to secure a spot on November's ballot. Finch's Job Creation Party appears unable to fulfill its purpose of saving Finch's job in the aftermath of his defeat a week ago by felonious former mayor Joseph Ganim in the city's Democratic primary.
Whoever was in charge of filing the appropriate forms Merrill's office failed to do what the law requires in a big way. (The guessing game in state politics is who missed the deadlines for the Finch invention.)
Finch has been making noises about suing to win the Job Creation Party spot. Merrill said in a written statement "I have no comment on the potential litigation mentioned in a statement by the campaign of Mayor Bill Finch. My office does no comment on potential or pending litigation." That isn't true. When state Republicans sued Merrill over the party's ballot position after the 2010 gubernatorial election, Merrill issued one of her meandering, stream of consciousness statements berating the Republicans and mewling about the burdens of her office.
What she may have meant to say yesterday about her friend Finch is that she does not comment on litigation when it may injure an ally.
Republicans won the ballot position lawsuit.
September 23, 2015 1:28 pm Comments Off on Denise Merrill Is Confused–Again.

Bridgeport Republican mayoral nominee Rick Torres has given his answer to odious incumbent Bill Finch's attempt to worm his way onto the GOP ticket.
Guess who's not getting the nomination.
Finch has been calling Republicans in and outside Bridgeport to try to get them to squeeze Torres. He shall not be moved.
September 22, 2015 6:56 pm Comments Off on Rick Torres Gives His Reply to Sinking Finch
Mayor Bill Finch will not concede what appears to be a humiliating defeat at the hands of Joe Ganim, the former Bridgeport mayor convicted of corruption and driven from the office he moved closer to seizing tonight. Democrats who went to the polls today gave Ganim more than a 600 vote margin.
Absentee ballots have become the focus of both camps. There are about 1,400 of them. Finch would have to win those absentee ballots by a margin far exceeding what he's achieved in any other aspect of the contest with a resurgent Ganim.
Finch and Ganim will both be on the ballot in November, though the Democratic nomination is the great prize in the long race.
September 16, 2015 10:09 pm Comments Off on Finch Will Not Concede.
Not even close. Passero won every district, most by significant margins over first termer Finizio.
September 16, 2015 8:45 pm Comments Off on Passero Crushes Finizio in New London.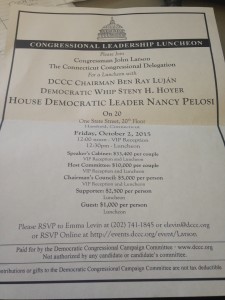 You read that right. U.S. Representative and retired state employee John B. Larson (D-East Hartford) will join one-time ally House Minority Leader Nancy Pelosi for an October 2nd fundraiser in beleaguered Hartford. The top ticket price is $33,400 per couple–that gets the donor a VIP reception with Pelosi–and lunch too.
Pelosi has presided over a historic loss of Democratic seats in the House of Representatives. Larson served as a chairman of the House Democratic caucus until the party lost its majority in the 2010 midterm elections. The nine-term congressman has often turned to Connecticut's insurance industry to make his Hartford fundraisers with Pelosi a financial success.
September 16, 2015 8:16 pm Comments Off on The Washington Way: Larson and Pelosi Charge Up To $33,400 For Hartford Lunch.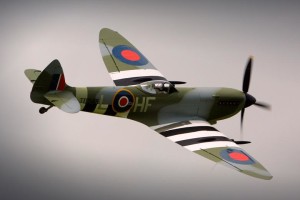 Britons and freedom's friends around the world today mark the 75th anniversary of the Battle of Britain. This was the critical month of combat with the Nazis in the skies over Great Britain. It included the storied day when Winston Churchill was told there were no Royal Air Force planes in reserve. Everything was in the air.
Your life is better than it would have been if the British had not stood alone that year against the Nazi hordes.
The Telegraph reenacted this day on its site. Read it Battle of Britain.
September 15, 2015 2:35 pm Comments Off on Spare a Thought: 75th Anniversary of So Many Owing So Much to So Few.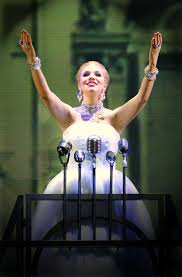 They are throwing everything they have at befuddled incumbent Pedro Segarra in his Hartford Democratic mayoral primary with Greenwich Brahmin Luke Bronin and Company. Below is an email Sara Bronin, the candidate's abrasive spouse, sent today to University of Connecticut School of Law community from her UConn email account.
From: Bronin, Sara <sara.bronin@uconn.edu>
Date: Mon, Sep 14, 2015 at 8:18 AM
Subject: Election Law Monitoring 9/16
To: LAW_SCHOOL_COMMUNITY-L@listserv.uconn.edu
Hi everyone,  
Putting on my Hartford resident hat, rather than professor hat for this community listserve announcement:  For those of you who may not know, there is a municipal election happening in Hartford this Wednesday, 9/16, from 6 a.m. to 8 p.m.  One of the Democratic candidates is seeking law student/attorney poll monitors to ensure that the election runs more smoothly than last time.  (It was so bad that the State mandated a monitor to oversee the City registrar…)  For those of you who want to get some hands-on experience in election law, now's your chance!  
If you're interested, please get in touch with Laura at 860-318-5279 or laj228@gmail.com and she will provide further instruction.  If you speak Spanish, please let her know.  
Best, 
Sara Bronin 
September 14, 2015 7:59 pm Comments Off on Sara Bronin Has a Primary Request–and Sent It From Her UConn Email Account.
Listen for a sigh of relief from Waterbury this week. Detroit-based Trinity Health and Waterbury's St. Mary's will soon announce they have reached an agreement to merge. St. Mary's was one of five Connecticut hospitals in an unsuccessful takeover bid by for-profit health care giant Tenet. That proposal, which would have included a new hospital for Waterbury, fell afoul of the state's complex regulatory and political web.
Trinity Health and St. Francis Hospital won regulatory and Vatican approval of their merger. St. Francis will be the dominant hospital in the New England healthcare network of Roman Catholic hospitals Trinity is creating.
September 13, 2015 7:30 pm Comments Off on St. Mary's Hospital-Trinity Health Merger Announcement Imminent.