Rowland to Greenberg: Animals Can Wait. Use Shelter to Shelter Illegal Campaign Payments.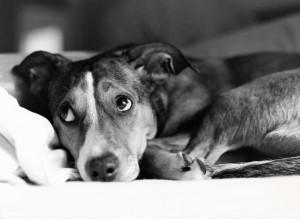 Litchfield Republican Mark Greenberg rejected felonious former Governor John G. Rowland's 2010 gambit to have Greenberg pay him for political advice through a non-profit animal shelter that Greenberg supports, according to the Register Citizen. The former governor, who resigned his office in disgrace in 2004 and went to prison for corruption in 2005, wanted Greenberg to hire him to advise his campaign for Congress and pay him through the Simon Foundation, which runs an animal shelter in Bloomfield, Connecticut. Greenberg is seeking the Republican nomination for Congress from the 5th Congressional District again this year.
The scheme Rowland proposed would have circumvented disclosure of payments to him in campaign finance reports and violated federal elections laws. Rowland's failed attempt to draw Greenberg into a conspiracy to violate the law will add more pressure on Republican congressional hopeful Lisa Wilson-Foley to reveal the details of her nursing home and rehabilitation company's deal with Rowland. The matter is likely to come to the attention of the Federal Elections Commission.  Rowland is expensive and does little work, as Waterbury residents saw when he had a vaguely defined position in economic development for the city.
Rowland demanded a staggering payment for whatever services he would provide to Greenberg, Daily Ructions has learned. Wilson-Foley's role at Apple Rehab has been the cornerstone of her campaign. She can't run from the business's actions now. Silence is not an option as the Simsbury Republican's campaign has maneuvered itself into a crisis that could render her unelectable.