State Senator Mounts Assault on Transparency. LeBeau Wants Divorce Documents Sealed. Cites "Other Persons and/or Entities."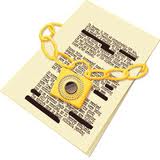 Like thousands of other Connecticut residents, state Senator Gary LeBeau (D-East Hartford) and his wife are getting a divorce. Joanne LeBeau initiated the court action in August after 29 years of marriage. What's unusual about the case in which each claims the other is at fault is Gary LeBeau's motion to seal all documents related to the discovery process between the parties. He asked the court through his lawyer in a November 21st motion "to issue an Order to seal all discovery requests, responses and objections and memoranda relating to such discovery, and to conduct a closed hearing to hear evidence on this Motion…."
Motions to seal, once granted promiscuously despite the state constitution's command that "All courts shall be open….," became the subject of stringent rules nearly a decade ago. LeBeau's motion is on the Hartford court's Tuesday, December 18th docket. It claims the right of the parties "to continue to litigate their marital problems in a private matter between private people…." Every couple that seeks a divorce (and each has filed a complaint against the other in this case) does so in the public forum of the court. The LeBeaus are no different. That's one reason many couples use private mediators to resolve their differences.
The motion claims "that the privacy rights of other persons and/or entities may be involved and/or compromised…." An email from Governor Dannel P. Malloy's office to the Office of Policy and Management may help explain this unusual request for secrecy. Mr. LeBeau has been in ardent pursuit of $750,000 in public funds for the barns at the Nathan Hale Homestead in Coventry, Connecticut. James Desantos of Malloy's office wrote to OPM in a March 5, 2012 email:
"[T]he woman who is the executive director for ct landmarks that manage a bunch of proiperties in ct including the hale house resides in his district. Her name is sherry hack and her and the organization were instrumental in preserving the coventry famers market. Lebeau is very close to both." [Copied as written by Mr. Desantos in response to a message from OPM noting that "We dumped $500k into this place 5 years ago.]
Third parties, both individuals and entities, often become entangled in divorces and the events that lead to them. It is no reason to grant a public official secrecy in an extraordinary departure from the rules applied to others. As Desantos wrote to OPM chief Ben Barnes in a May 17th email about the requests for taxpayer funds from LeBeau and Hack, "There is a lot to it."
Please note that I ran against Gary LeBeau for the state Senate twice. I defeated him in 1994, he beat me in 1996. I don't recall ever meeting Joanne LeBeau, though I know she is well-regarded in East Hartford.