When Handed Cash, Do the Heinrich Maneuver.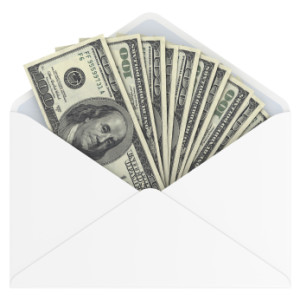 A politician's instinct's ought to tell him what to do when someone hands him or her an envelope full of cash. You do what former state Representative Deborah Heinrich did in 2008. You call the police. 
State Representative Lawrence Cafero has revealed disturbing instincts. Cafero or one of his public employee minions had possession of the cash for a short period after it was handed over in some disputed manner by the discredited Raymond Soucy. That Cafero knew of the cash is not in doubt. The cash was returned to Soucy and quickly converted into five $1,000 checks. Those were deposited into an ongoing House Republican political committee's bank account. The money remained there until federal agents swooped on the Legislative Office Building last year. Cafero, who has been in the legislature for more than 20 years, had to have known that straw donors were used to mask the origins of the $5,000.
The trial continues in New Haven, which must not be a pleasing prospect in the offices of Brown Rudnick, the self-described highflying law firm that employs Cafero as a "contract partner."