You'll Only Read It Here Once: Edith Prague Was Right.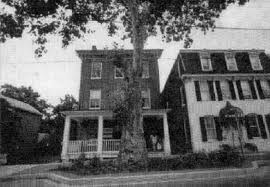 State Senator Edith Prague (D-Columbia) can be a nasty piece of work. The veteran legislator lives in a world of saints and sinners.  Now and then she succumbs to an outbreak of empathy. She went off script and leaped into the headlines with her comments about nailing the fiend Joshua Komisarjevky by his John Thomas to a Main Street tree.  It may have been devoid of subtlety and too vivid for these times, but she is correct that she had the right to say it.  Komisarjevsky's defenders, she agrees, also have the right to criticize her. The lady  has no trouble defending herself.
A relentless partisan bruiser, Prague did not incite or threaten.  In some ways, it was her version of a softer moment as she joined with Dr. William Petit in opposing the repeal of the death penalty. Prague merely expressed an aspiration that was not, one suspects, exclusively hers.