McMahon Strikes. Turns Blumenthal into Bruce Caputo.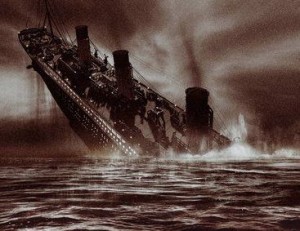 Attorney General Richard Blumenthal's campaign for the United States Senate has been holed below the waterline by a devastating New York Times expose of Blumenthal's false claims to have served in Vietnam.  The piece, fed to the paper by the Linda McMahon Seante campaign, is accompanied by a chilling 2008 video of Blumenthal blithely making the false claim.  The "brilliant" Blumenthal provides a stunningly inadequate response, with the universal weasel word "misspoken" appearing in the piece.  It's followed by a non-sequitur quote: "'My intention has always been to be completely clear and accurate and straightforward, out of respect to the veterans who served in Vietnam,' he said."
Somewhere, Tim Russert is smirking.  In 1981, Russert was working for New York Democratic Senator Daniel Patrick Moynihan, who was facing a challenge from rising freshman Republican Congressman Bruce Caputo.  Caputo had made claims of army service during the Vietnam War that were nearly as false as Blumenthal's.  He was forced to withdraw from the race with dispatch.
The Blumenthal Bombshell comes at the end of more than 2 months of deep, persistent research by Republican Linda McMahon's Senate campaign.  It gave the explosive Norwalk video recording to The Times.  This is what comes of  $16 million, a crack opposition research operation and an opponent who, in the words of the president Blumenthal worked for on a draft deferment, who gave them the sword.
Panicked Connecticut Democrats will crash cellphone networks between tonight and Friday trying to decide if they can jettison Blumenthal and have a chance to hold the Democratic seat in November.